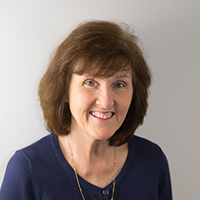 Congratulations, Regan Byrne, for your 10 years of service at JMU!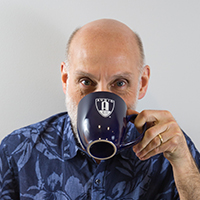 Congratulations, Tom Carr, for your 10 years of service at JMU!
Congratulations, Sheena Ramirez, for your 5 years of service at JMU!
It is my pleasure to announce this year's winner of the Staff Recognition Award for the CVPA.  The staff sub-committee of the Dean's Advisory Council reviews nominations for this and recommends the recipient to the dean.  This year I am pleased to announce that Andrew Neckowitz has been selected by the faculty and staff of the CVPA for this prestigious award.
Andrew's work on behalf of the entire college is well known, but he has been fundamental to our success throughout the pandemic and we are so thankful for his dedication and service.
Congratulations, Andrew Neckowitz, winner of the 2021 CVPA Staff Recognition Award!
Here are just a few comments shared with the committee about Andrew:
"I am continuously impressed by how many different projects Andrew is involved in and how he supports not just one school within the college but all of the schools, all of the employees, and the students. Just walk across campus with Andrew and you will be amazed by how many people say hello to him not simply because he is involved with so many departments and individuals but because they have enjoyed the interaction with him and appreciate the support that he has provided."
"Andrew is continuously called upon to collaborate on projects that we might be working on and he takes on our projects with efficient professionalism no matter how many other projects he has. If you are installing a new communications system that uses wifi, Andrew is involved; if you want to livestream shows, Andrew is involved; oh, you want to charge money for those shows, let's get Andrew involved again. Software? Andrew. Sick computer? Andrew. You don't have one of those weird computer dongle things with the connector with the little pins that goes to the other pins and your class/presentation/meeting starts in five minutes? Ask Andrew."
"I just had to express my appreciation for Andrew.  His newsletters, virtual office hours, and his general friendliness takes the stress out of stressful technology problems.  I also wanted to say thanks for his steady presence through all those Zoom presentations.  We couldn't have done this year without him!"
"Andrew works wonders to make sure that every single employee in the CVPA is supported in our moment of technological crisis. Unfortunately, as soon as we receive our new computer, software or other shiny technical toy we tend to quickly thank him and go on our merry way while he is still busy supporting all of the other people in line who are asking for help. Let's take the opportunity to thank him properly. By the way, I am writing this on my temporary laptop because Andrew helped me to get mine out for repair before it burst into flames."
Congratulations, Andrew!
Rubén Graciani
Dean
College of Visual and Performing Arts
Past Recipients of the Staff Recognition Award
Andrew Neckowitz, 2021
Karen Gerard, 2020
Bradley Monahan, 2019
Chloe Waters, 2018
Eric Morris, 2017
Kimberly Velazquez, 2016
Ronald Whoolery, 2015
Morgan Yeates, 2014
William Posey, 2013
Tom Carr, 2012
Eric Morris, 2010
Peter Morris, 2009
Donna Wampler, 2008
Frances Dovel, 2007
Terry Hook, 2006
Karen Gerard, 2005