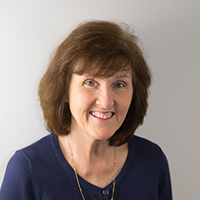 Congratulations, Regan Byrne, for your 10 years of service at JMU!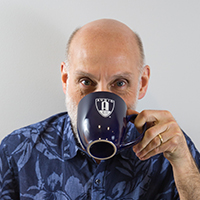 Congratulations, Tom Carr, for your 10 years of service at JMU!
Congratulations, Sheena Ramirez, for your 5 years of service at JMU!
Congratulations to Karen Gerard, recipient of the CVPA Staff Award for 2020. Karen's dedication and contributions to SADAH and CVPA are numerous and well-documented. Please join me in thanking Karen for her exemplary service.
Eric Morris, from the Staff Advisory Committee, shared this about Karen:
"This year's staff award recipient has spent nearly 25 years in Duke Hall. Karen's first years were as a student, then she spent a decade working part-time in the School of Art Office, and finally, she has spent the past thirteen years serving JMU as the assistant to the director of SADAH. Karen Gerard has seen a lot and done a lot over those years. She has welcomed thousands of students and what feels like thousands of faculty and staff too. Karen holds herself to the highest standards. She never misses a dotted I or crossed T. She thrives on efficiency and smooth operations, has a tremendous amount of experience, and is one of the hardest workers JMU has. Karen is the first to arrive and the last to leave and is willing to spend as many hours necessary to get the job done. She knows just about everything about SADAH and is always there to help a student in need. Because of her dedication, Karen is always working, even if she is not in Duke Hall. She has everything in the back of her head and keeps SADAH running like a well-oiled machine. If you've worked with Karen long enough, you know that she is aware of everything and willing to help everyone, from the director, the staff, and the students. Karen's immense knowledge, dependability, efficiency, consistency, and high standards are what make her such a valuable member of the school of art."
Congratulations and well-deserved!
Past Recipients of the Staff Recognition Award
Karen Gerard, 2020
Bradley Monahan, 2019
Chloe Waters, 2018
Eric Morris, 2017
Kimberly Velazquez, 2016
Ronald Whoolery, 2015
Morgan Yeates, 2014
William Posey, 2013
Tom Carr, 2012
Eric Morris, 2010
Peter Morris, 2009
Donna Wampler, 2008
Frances Dovel, 2007
Terry Hook, 2006
Karen Gerard, 2005