In celebration of Constitution Day 2002 and the 251st birthday of James Madison, this statue is a life-size image of the fourth president of the United States.  The bronze artwork was created by Lee Leuning and Sherri Treeby and donated by Bruce and Lois ('64) Forbes, their son Jeff ('90, '92M) and their daughter-in-law Stephanie ('92, '93M).  
It became such a campus icon and a favorite spot for photos that by 2017 it was in need of refinishing and conservation.  Andrew Baxter (pictured), a conservator and president of Bronze et al, Ltd, headed a team in June 2017 to restore and conserve all of the university's outdoor statues, particularly this statue of James Madison.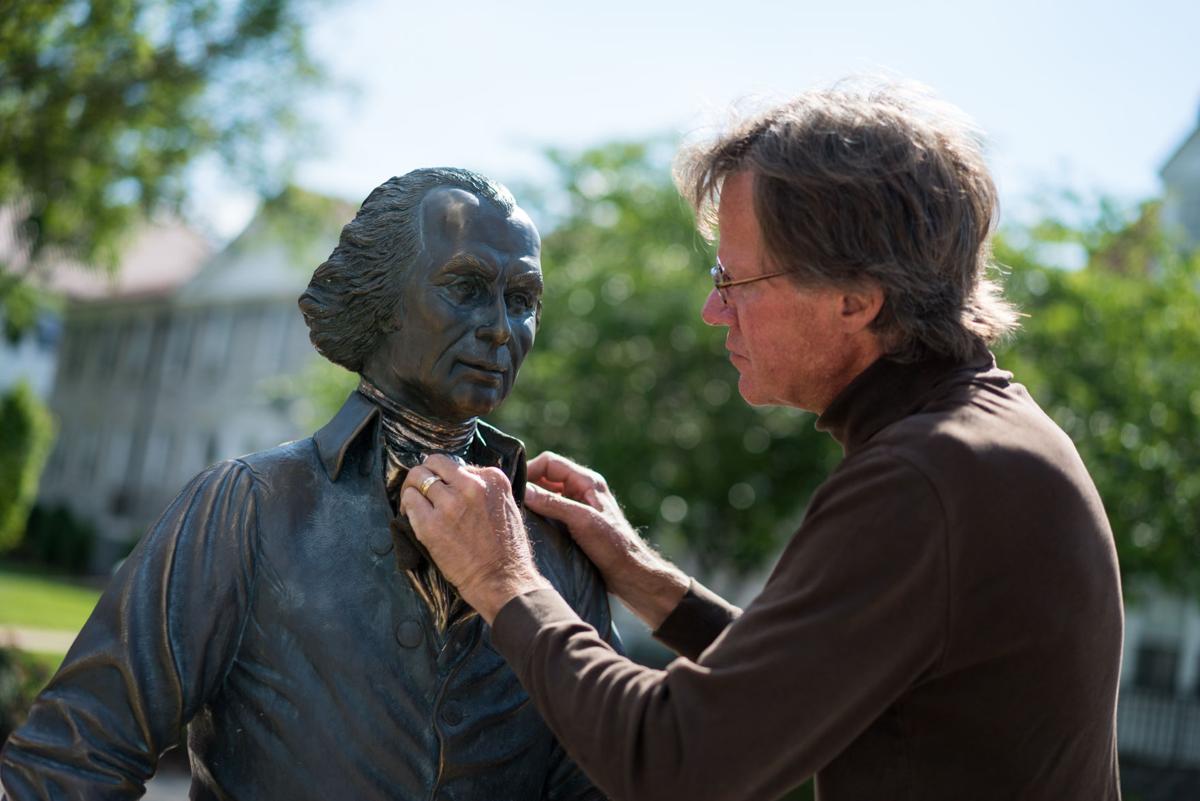 Lesson Plans for Parents and Teachers
Music Education Lessons
Check back for upcoming content.
Visual Art Lessons
Check back for upcoming content.