Created by Lee Leuning in 2005, this bronze statue weighs 2,100 pounds and is 7 feet 6 inches wide and more than 6 feet tall. It was commissioned with gifts from owners of the University Outpost, Rick ('89) and Christine ('90) Johnston and Jeff ('91) and Karen ('91) Wolter.  A smaller model had been commissioned earlier and given to JMU by the Bruce and Lois ('64) Forbes family.
Lee Leuning, born in Minnesota, worked as a wildlife officer for almost 30 years in Tennessee and South Dakota.  Working in both watercolor and bronze sculpture, Lee creates works that appeal to a broad public.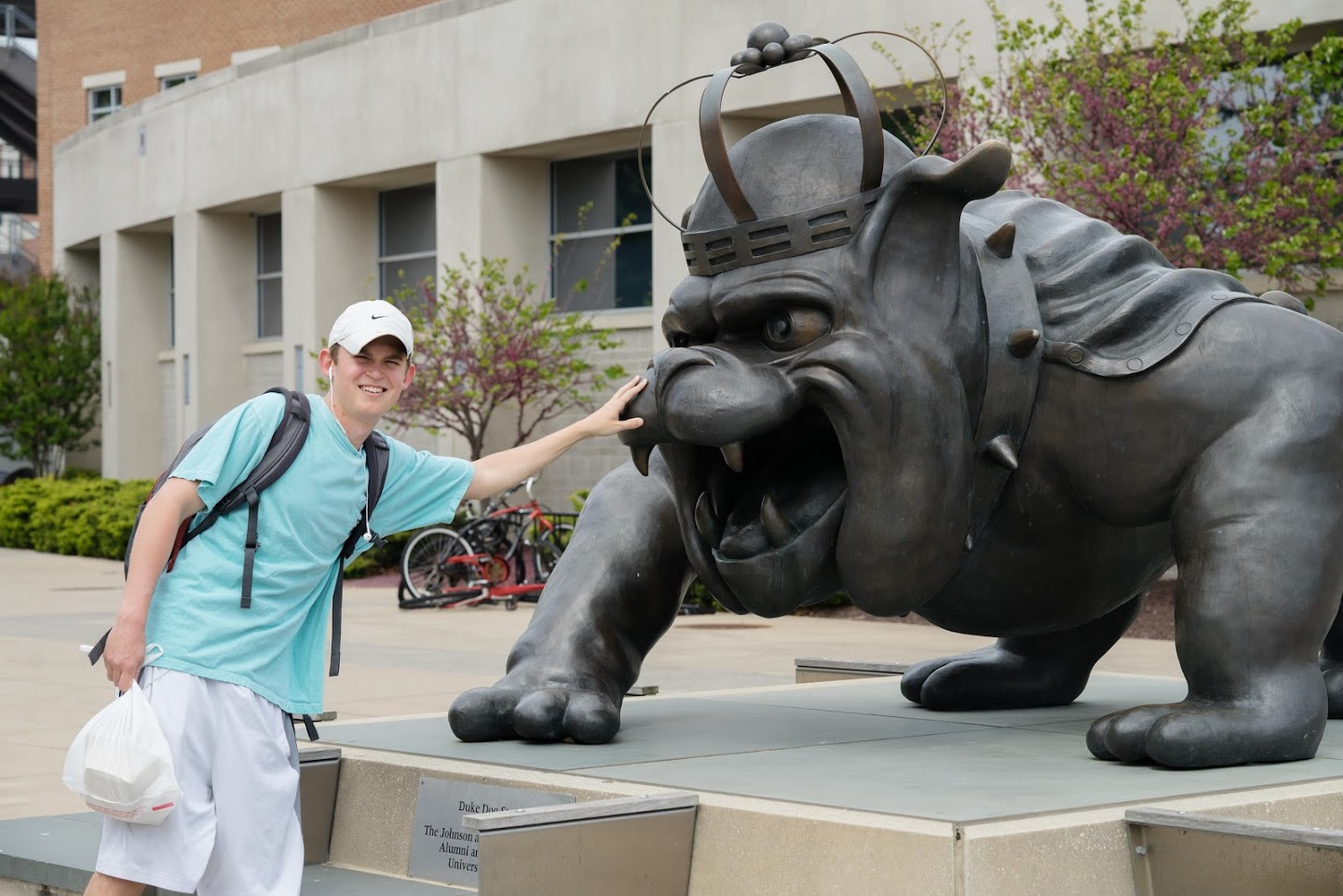 Lesson Plans for Parents and Teachers
Music Education Lessons
Check back for upcoming content.
Visual Art Lessons
Check back for upcoming content.