JMU professors put students first.
It's easy to tell that Kamille Booth will be an amazing teacher. Her sharp intellect, her willingness to help others and her obvious love of the craft of teaching make her an ideal fit for the educator's life. Add to all that the JMU professors who are her guides, and the recipe for unmatched success is complete.
---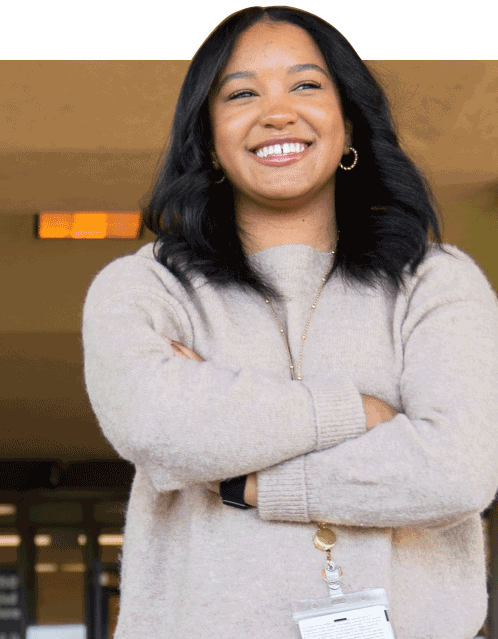 Kamille Booth - Class of 2024
Major: Special Education
Minor: Exceptional Education
Hometown: Chesapeake, Virginia
High School: Grassfield High
Highlights: Already has a guaranteed teaching contract lined up in Chesapeake through her Teach for Tomorrow high school participation; concentration in general curriculum licensure; TEACH Ambassador during first year as a transfer student; next came JMU Best Buddies and also JMU College Mentors for Kids, the latter starting as a mentor and eventually becoming general manager; transitioned to Madison Advising Peer participation while focusing on her two practicum experiences; transferred to JMU from Radford University.
Talk about a most impactful professor for you.
Dr. Lori Hostetler is one. My sophomore year, she was the professor in my first education class and she's amazing. And she's big in ODS—Office of Disability Services—where she's a faculty liaison and also a faculty member in the Department of Exceptional Foundations and Exceptionalities. She's all about helping student get what they need, and just bringing some more awareness and attention to how to go about getting certain accommodations and modifications and things like that. She wants to be involved and be present. That's what I love about her. She is so genuine and authentic.
Have you connected with any other professors?
Dr. Laura Desportes is just a bundle of joy. She absolutely takes the time to connect with all of us personally. And I've met with her during her office several times just to talk about things that happened in practicum or if I'm having struggles, and things like that. She is a great professor.
College of Education professors sound like the real deal.
Professors in the College of Education truly are teachers. They want us to get it and have it down so we know how to execute it and do it for other students. And I think that's what I like—they're not just talking at you. It's really interactive, really engaging. We're getting up and doing things and walking around and moving around and doing many different things. We get it and learn it quickly.
Does your connection with Hostetler and Desportes give you confidence?
It definitely does. Both of them have brought me a lot of confidence and competence. When I'm teaching, it feels really natural. I don't get nervous anymore. I'm not like, "How's it going to go?" Now, I am, "OK. I can do this."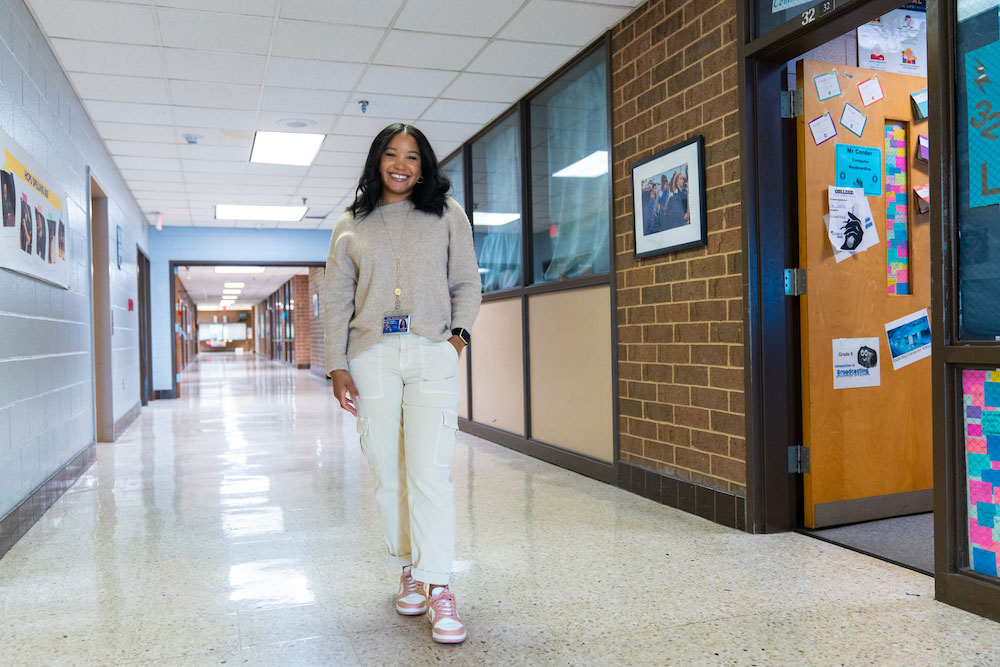 What happens if things go off course?
If something doesn't go the way I plan, I just roll with it. I'm like, "OK, this is fine." And we keep moving on. I'm so absorbed every time I go to practicum. I'm used to people looking right at me, watching what I'm doing.
Talk about your interest in Special Education.
I have a lot of experience. My brother is on the autism spectrum. He's very high functioning. He's very smart. And I think when he got diagnosed, I became sister mom, and I've been there through a lot of his really low lows and a lot of his highs. Just seeing him accomplish so much and also watching the people who work with him, I just became really inspired. I want to do that for other people. I know I've learned more from him than he's learned from me.
What a wonderful mission.
I want to make them feel like that they are capable of more than what they think and that they can do it—that this can happen for them. So yeah, my brother is now 17 and he's a junior in high school. He really is my whole reason why.
What's next?
So I do have a guaranteed teaching contract in Chesapeake, Virginia—I was in Teachers for Tomorrow in high school—but I'm definitely going to attend the JMU Career Fair in fall 2023 when I'm a senior, just see what my other options are. I know there's a teaching shortage and I want to see what other schools have to offer and see about different school cultures and all of that.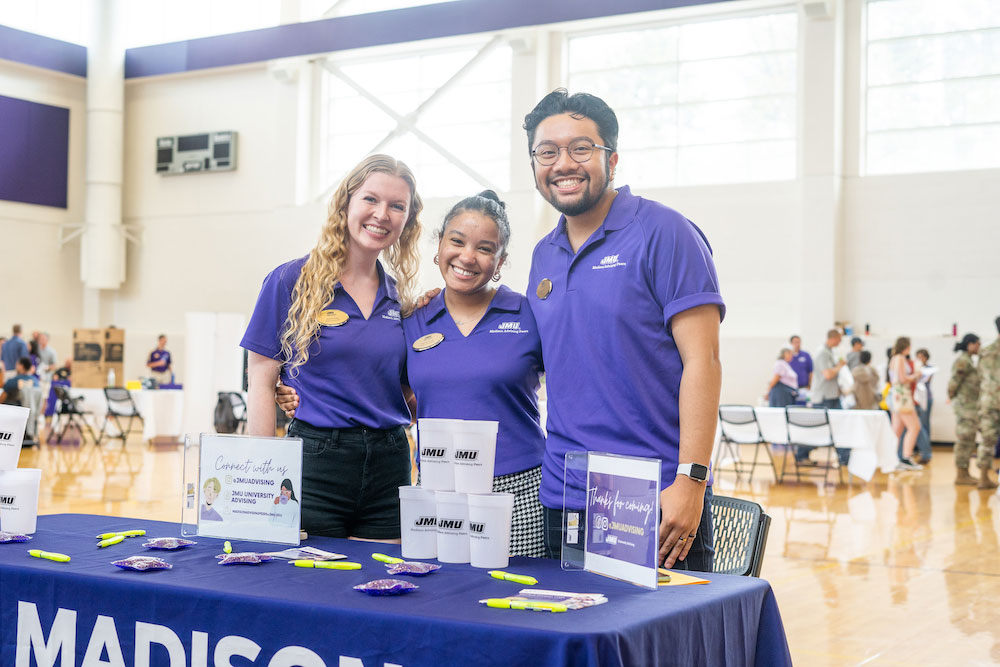 ---
More Profiles