Getting involved helps you learn about yourself.
Amy Beladia knows about growth. And about making a difference. When you belong to as many clubs and organizations as Beladia, you learn all kinds of valuable lessons. From time management to teamwork to leadership and everything in between, Beladia is honing skills that are setting her up for a bright future. Toss an impressive internship into the mix, and it seems clear that Beladia is making the most of her Madison Experience.
---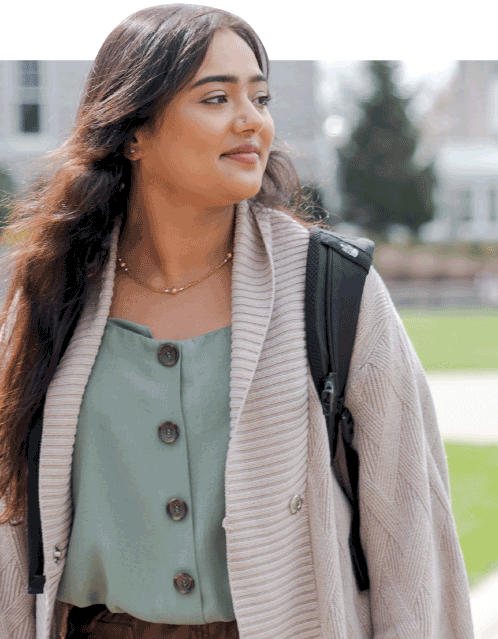 Amy Beladia - Class of 2023
Major: Political Science
Minors: Honors Interdisciplinary Studies; Public Policy Administration
Hometown: Centreville, Virginia
High School: Centreville High
Highlights: Student Ambassadors; University Program Board; Student Government Association; Alternative Break Program; Honors Ambassador; Honors Leadership Council; took part in the prestigious JMU Semester in Washington program.
Why the interest in joining so many clubs?
One thing that I regretted back in high school is that I didn't get as involved as I wanted to be. Coming to JMU, coming to college, I really just wanted to get involved and be the active engaged student that JMU advocates for. And so that's why I went to Student Organization Night and that's why I signed up for so many different organizations—to learn more about them and see which ones I wanted to be in.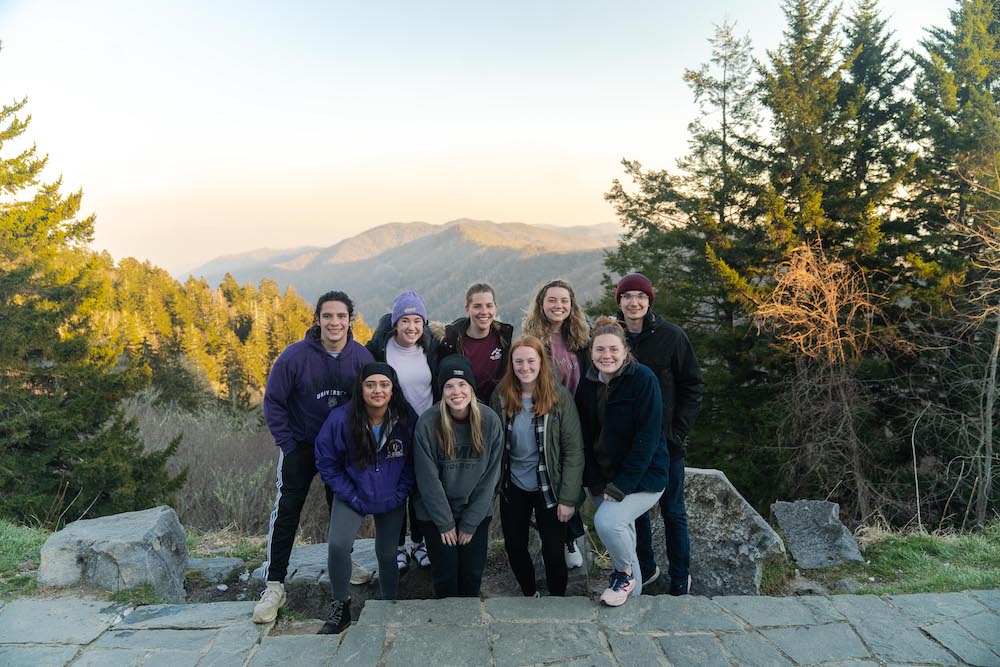 Talk about the first ones you joined.
I've been consistently involved since my first year in the Alternative Break Program and the Student Government Association. I know that Honors Ambassador and the Honors Leadership Council were things that I was either involved in at the start of my JMU or that I later joined second semester of my first year.
Do you have a favorite club?
I can't choose. I equally love all of them. I absolutely love the purposes of all my organizations, even though they're all very different. All of them really just make a great impact on me in terms of my development, and also on the campus and on others.
Do you feel like your clubs have made you better?
The whole reason I decided to come to college was to be a better student, a better person and a better leader—and ultimately, it was to get a good paying job that I'm passionate about. So, for me, I feel like I wouldn't be able to do that unless I was productive and making a difference.
Talk about your semester in Washington.
The Washington Semester Program is a program that is offered through JMU and is open to all majors. The political science department does a very good job of marketing it.
What did you get out of it?
I basically completed a full-time internship while also taking classes and being a full-time student, so I feel like I took full advantage of what was offered.
How was the internship?
I worked in the office of U.S. Senator Catherine Cortez Masto (D-Nev.). It was a nice opportunity to work and gain that hands-on experience. It will be very helpful in the future when I'm applying for jobs like that. I really enjoyed working on the U.S. Senate Finance Committee, and I think it was really beneficial in terms of my professional development.
How do you manage academics with all the clubs?
I still have a 3.8 GPA, I'm still able to just work really hard and make sure that I'm excelling in all my classes. Even though I'm involved in a lot, academics is a priority for me. 
So it's a win-win for you?
I'm able to participate in events, meetings and all sorts of other things that come up along with my participation in the actual organizations themselves. It only adds to my experience. My involvement in extracurriculars doesn't take away from anything. In fact, I feel like whatever I'm learning by being in all those organizations, I can apply to my classes and to my life.
---
More Profiles