With exciting advances in collaborative scholarship, education in health and behavioral studies, and reflective service in community settings, we inspire responsible contributions to our world. Perhaps you will join us!
Do you want to be able to make smart decisions that advance science, health, fitness, behavior, and social welfare? Would you enjoy a career that expands your horizons for contributing to these areas? If so, the academic programs of the College of Health and Behavioral Studies may be perfect for you!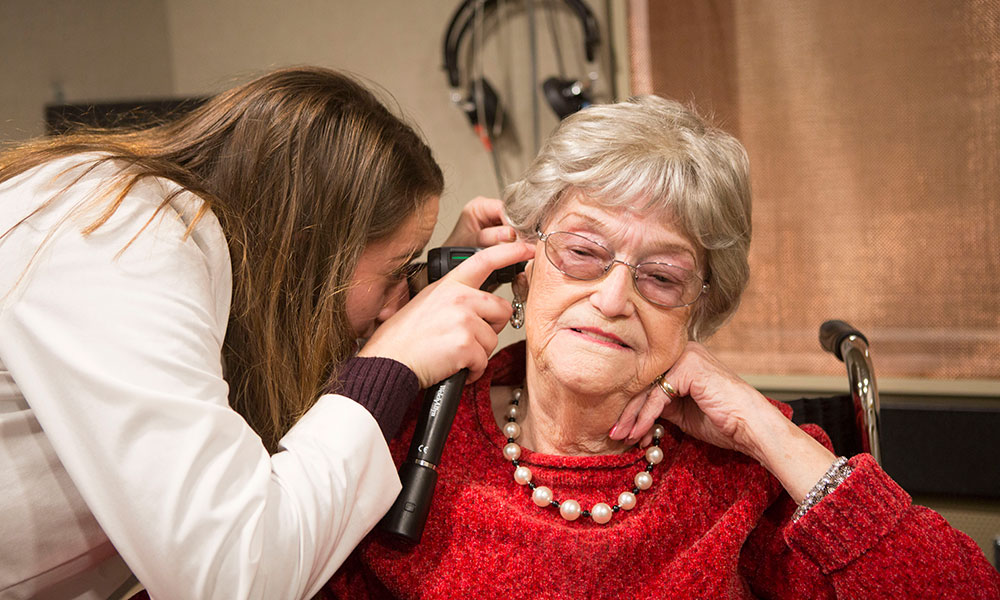 We prepare students through student-centered classes, community-engaged projects, and unique laboratory and field experiences. Close interactions with expert faculty, exemplary learning facilities, partnerships with local agencies and numerous international study experiences are hallmarks of our high-quality, active learning environment.
Read about students enrolled in our programs in Communication Sciences and Disorders, Graduate Psychology, Health Professions, Health Sciences, Kinesiology, Nursing, Psychology, and Social Work. Take a look, as well, at what students are doing through the Academic Centers and Institutes in our College: the Alvin V. Baird Attention and Learning Disabilities Center, the Empowerment3 Center, the Institute for Innovation in Health and Human Services, the McMillan Center for Sport Psychology, the Morrison Bruce Center, and the Motivation Research Institute.
Highlights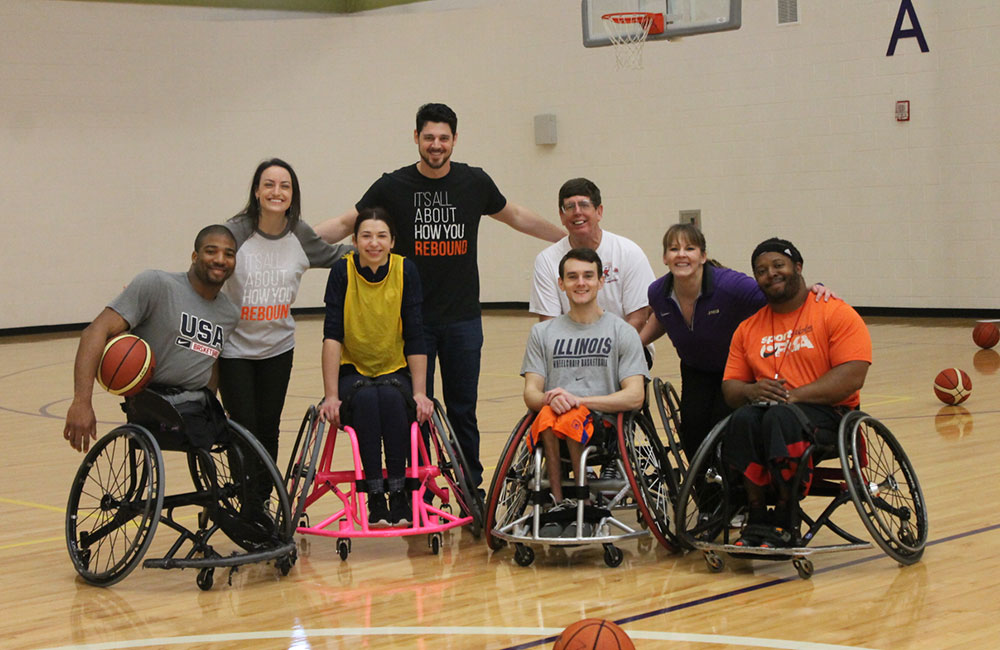 Our programs offer high-impact learning experiences such as internships, practicum experiences, learning communities, and research projects. Often required for graduation, these rich intellectual engagements enable students to qualify for awards, present scholarship at conferences and assume leadership roles with professional associations, all leading to a competitive edge for employment and graduate studies.
Students in many of our undergraduate programs participate in required hands-on clinical practice and field experiences ranging from 320-1000 hours.
Through the CHBS clinical services that prepare our students for health careers, we contribute to the well-being of over 5,000 clients per year.
Our students have a 100% pass rate on national PRAXIS and board certification exams in Applied Behavior Analysis, Athletic Training, Audiology, Nurse Practitioner, Physician Assistant, School Psychology and Speech-Language-Pathology.
Multiple programs are ranked among the top in the country, due in large measure to the reputation of our faculty at state, regional and national disciplinary and professional associations. These include AuD, BSN, MS-SLP, MSN, PsyD, and RN-BSN degrees.
Millions of grant-funded dollars each year are directed through our Centers and Institutes to address vulnerable populations in our community. One of our star programs promoting early literacy attracted a 2016 National Arts and Humanities Youth Program Award, presented by Michelle Obama at the White House.
Three of our faculty were selected as Fulbright Scholars for 2016-2017 and shared their expertise in Croatia, India, and the Republic of Georgia.
CHBS faculty embark on a wide variety of study abroad experiences with their students in countries such as Australia, Austria, Costa Rica, Denmark, Dominica, Ireland, Italy, Malta, South Africa, Spain, Sweden and Tanzania.
A new building with state-of-the-art classrooms, learning labs, research labs, and a clinic opened in August 2016. The new facilities are transforming the way faculty teach and students learn.
'The most powerful learning situations are those in which I can provide opportunities to my students in the lab and through writing. In the end, when the work is done, the students have learned skills that will translate to their academic lives and careers.'
— Jessica Irons, Associate Professor of Psychology