Factors to Consider Before Switching from MGIB to Post-9/11

December 13, 2019
Please consider the following factors before switching from the Montgomery GI Bill and irrevocably electing Post-9/11 (Chapter 33):

Which benefit pays me more? (MGIB Chapter 30, 1606, 1607, or Post-9/11)
What is the training rate of pursuit?

Course load at 50% or less = no BAH
Course load at 60% - 90% = BAH will be prorated
Course load at 100% = BAH paid based on E-5 w/ Dependents rate & the JMU zipcode

Am I receiving aid, such as free tuition and fees from other sources?
Under Post-9/11, JMU must report the "net cost" of tuition and fees to VA.
Will entitlement to this aid change?
At what Post-9/11 GI Bill benefit level tier am I eligible?
How much, if any, of the training will be online/distance learning?
Is the delimiting date (the timeframe to utilize benefits) important?
Do I have remaining entitlement under MGIB Chapters 30, 1606, or 1607?
Do I plan to exhaust that MGIB entitlement before electing Post-9/11 GI Bill?
Am I eligible for Transfer of Entitlement? Do I want to transfer entitlement?
Will I pursue a graduate degree?
Note: Eligibility for transfer of entitlement is determined by the military branches of service with final approval made by DoD/DHS and VA.
Please refer to the Post 9/11 GI Bill (Chapter 33) "What's Covered" section for answers to some of the questions above.
Office of the Registrar
Hours of Operation:
Mon - Fri 8 a.m. - 5 p.m.
Summer Hours of Operation:
Mon - Thur 8 a.m. - 5 p.m.
Fri 8 a.m. - 12 p.m.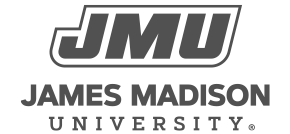 800 South Main Street
Harrisonburg, VA 22807
Contact Us