Returning User: Current JMU Student Request for Veteran Education Benefits under Chapter 35

May 5, 2020
If you wish to request benefits for an upcoming semester or session, you will need to complete:
The JMU Request for Education benefits form sent to the student's email from auto_notification@jmu.edu 
Submit form to JMU School Certifying Officials, located in the Office of the Registrar, 5th floor of the Student Success Center. The form can be emailed, faxed, mailed or dropped off. Delivery instructions found on page 2 of the form. 
The form will be emailed to you during registration and requires an advisor signature for any course needed for your major.
Submit the form once your schedule is finalized for the upcoming semester.

What happens after submitting all required documents for the upcoming semester?
JMU's VA Certifying Official will process a student's request for benefits approximately one month prior to the start of the semester/term (once all required documents are received) and within 6-8 weeks, VA will generate and mail an active award benefit letter to the student. 
Monthly payments are mailed to the spouse or dependent's address or direct deposited to the provided bank account in the original application. Monthly payments are paid in arrears. All JMU charges must be paid upfront by the University deadline each semester.
Reference the GI Bill website for more information regarding Chapter 35 
Office of the Registrar
Hours of Operation:
Mon - Fri 8 a.m. - 5 p.m.
Summer Hours of Operation:
Mon - Thur 8 a.m. - 5 p.m.
Fri 8 a.m. - 12 p.m.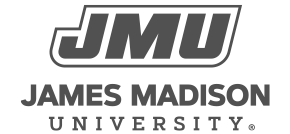 800 South Main Street
Harrisonburg, VA 22807
Contact Us