December 13, 2019
Eligible individuals are Veterans' and Servicemembers' dependents, spouses and surviving spouses who have been found eligible by the Regional Processing Office (RPO) because of one of the following:
A Veteran who died or is 

permanently and totally disabled

 as the result of a service-connected disability. The disability must arise out of active service in the armed forces.
A Veteran who died from any cause while such permanent and total service-connected disability was in existence.
A Service member missing in action or captured in line of duty by a hostile force.
A Service member forcibly detained or interned in line of duty by a foreign government or power.
A Service member who is hospitalized or receiving outpatient treatment for a service connected permanent and total disability and is likely to be discharged for that disability. This change is effective Dec. 23, 2006.
Reference the GI Bill website for more information regarding Chapter 35 eligibility
Office of the Registrar
Hours of Operation:
Mon - Fri 8 a.m. - 5 p.m.
Summer Hours of Operation:
Mon - Thur 8 a.m. - 5 p.m.
Fri 8 a.m. - 12 p.m.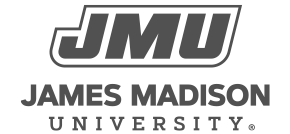 800 South Main Street
Harrisonburg, VA 22807
Contact Us