How to Continue Dependent Benefits after the 1st Semester at JMU

May 5, 2020
How to Continue Benefits after the 1st Semester at JMU

In order to request benefits after the first semester at JMU, the student must turn in their JMU Request for Educational Benefits form.
The form is emailed during registration for the upcoming semester from auto_notification@jmu.edu. Do NOT use the form from this website. 
Or the student can email veteran@jmu.edu asking for a new form. Please state name and student ID number in the email.
The form can only be sent once a student has enrolled in at least one course. 
The form requires an advisor signature for any course that counts for his/her major. Only required courses that count towards graduation can be submitted to VA for payment.
Submit the form once classes are finalized and will not change. 
Benefits will not be requested from VA without the form.
The form is due by the 1st Friday of each semester.
Office of the Registrar
Hours of Operation:
Mon - Fri 8 a.m. - 5 p.m.
Summer Hours of Operation:
Mon - Thur 8 a.m. - 5 p.m.
Fri 8 a.m. - 12 p.m.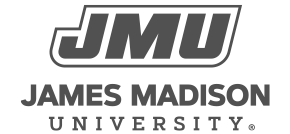 800 South Main Street
Harrisonburg, VA 22807
Contact Us