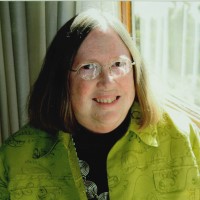 Robin Teske has a BA degree from Wittenberg University in Springfield, Ohio, and MA, PhD and law degrees from the University of Virginia.  Prior to coming to JMU she was a Peace Corps volunteer in the Republic of Korea, and an attorney with a Washington, DC based public interest law center that uses international law to protect human rights in countries around the world.
Prior to her retirement, she was teaching the introductory course in international relations, upper level courses in international law and peace studies, and the senior seminar in international affairs.  She was the 2010-2011 Carl Harter Distinguished Teacher in the College of Arts and Letters.
She has published two books and a variety of articles on issues relating to international law, human rights, feminist theory, and the meaning of power and community.   Her current research interests focus on environmental issues, including sustainability and the emerging field of Earth jurisprudence.
---
MAILING ADDRESS:
Department of Political Science
James Madison University
91 E Grace St., MSC 7705
Harrisonburg, VA 22801