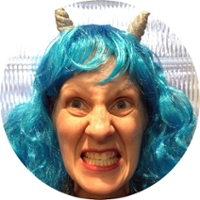 Coordinator, Political Communication minor
Valerie Sulfaro is originally from Detroit, Michigan. As an undergraduate, she attended Cornell University and Southern Illinois University. She received a B.A. in political science from Southern Illinois University, where she was a member of the national championship cross examination debate team. She received her M.A. and Ph.D. in political science from the University of South Carolina. Before arriving at JMU in the fall of 1995, she was a lecturer in political science at California State University in Fresno, California.
Her teaching areas include American politics (American national institutions, public opinion, political psychology, voting and electoral behavior, political parties, mass media, public opinion, and legislative politics) and research design and statistics.
Her research has focused on political party identification, political sophistication, the structure of foreign and domestic policy attitudes, legislative decision making, and voting behavior in presidential and congressional elections. Her work has been published in American Politics Quarterly, Political Psychology, and the Southeastern Political Review.
---
Office: 2131 Miller Hall
Phone: (540) 568-3997
Fax: (540) 568-8021
MAILING ADDRESS:
Department of Political Science
James Madison University
91 E Grace St., MSC 7705
Harrisonburg, VA 22807