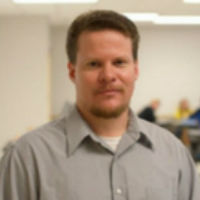 Jonathan Keller received his B.S. in political science and history from Nebraska Wesleyan University and his M.A. and Ph.D. in political science from Ohio State University. Prior to joining JMU's faculty in 2005 he served as visiting assistant professor at Wheaton College and Tower Teaching Fellow at Southern Methodist University.
He teaches courses in international politics, American foreign policy, and research methods. His primary research interests involve foreign policy decision-making and political psychology, and his work has appeared in the Journal of Politics, International Studies Quarterly, the Journal of Conflict Resolution, the Journal of Peace Research, Political Psychology, Foreign Policy Analysis, and White House Studies. Current projects include research on presidential leadership style and the diversionary use of force, risk-taking in foreign policy, and extensions to the poliheuristic theory of decision-making.
Dr. Keller has also recently developed an immersive online world politics simulation called Statecraft (based on his Virtual World simulation). For more information see https://www.statecraftsims.com.
---
kelle2jw@jmu.edu

Curriculum Vitae
OFFICE: 2159 Miller Hall
PHONE: (540) 568-6497
FAX: (540) 568-8021
MAILING ADDRESS:
Department of Political Science
James Madison University
91 E Grace St., MSC 7705
Harrisonburg, VA 22807