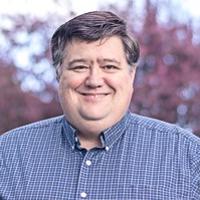 Assistant Department Chair
John Hulsey received a B.A. degree in Political Science, German and European Studies from the University of Arkansas-Fayetteville. He completed his Ph.D. in Political Science at Indiana University-Bloomington. At JMU, he teaches courses on comparative politics, post-conflict societies, European integration and empires. He leads a study abroad program to Austria, Croatia and Bosnia. 
Dr. Hulsey's research focuses on the interaction between political institutions and voting behavior in ethnically divided societies with a focus on the Balkans, as well as broader work on political parties, state capture and the EU accession process. His work has appeared in Democratization, International Peacekeeping, Nationalism and Ethnic Politics, and Communist and Post-Communist Studies. Dr. Hulsey's study and research in Austria was funded by Fulbright and his dissertation fieldwork in Bosnia and Herzegovina was funded by IREX. 
---
OFFICE: 2165 Miller Hall
PHONE: (540) 568-7854
FAX: (540) 568-8021
MAILING ADDRESS:
Department of Political Science
James Madison University
91 E Grace St., MSC 7705
Harrisonburg, VA 22807