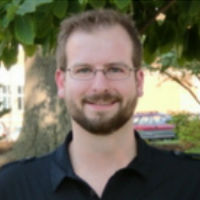 Coordinator, International Affairs Major
Keith Grant received his B.A. in International Relations and French in 2004 from Bucknell University. In 2010, he completed his Ph.D. in Political Science at the University of Arizona, where he specialized in international relations and research methodology. Prior to joining the JMU faculty in 2013, Keith was a visiting professor at Bucknell University and senior political scientist with Guardian Six Consulting.
Keith specializes in violent interstate conflict and international institutions. He is also interested in applications of social network analysis to international affairs. His previous research has been published in International Studies Quarterly, Conflict Management and Peace Science, and the Journal of Peace Research. He is the co-editor of Major Powers and the Quest for Status in International Politics (Palgrave Macmilan 2011). His current research focuses on participation in IGOs, alliance portfolio composition and management, and feedback loops in international behavior. At JMU, Keith teaches courses in American foreign policy, research methods, international organizations, and conflict.
---
OFFICE: 2167 Miller Hall
PHONE: (540) 568-4336
FAX: (540) 568-8021
MAILING ADDRESS:
Department of Political Science
James Madison University
91 E Grace St., MSC 7705
Harrisonburg, VA 22807