Associate Professor of Political Science


Liliokanaio Peaslee received her B.A. in political science from the University of Vermont in 1998 and a master's degree in social policy from Brandeis University in 2004. She recently completed a joint Ph.D. in politics and social policy at Brandeis, where she specialized in child, youth, and family policy and American political development. Her dissertation, Agents of Social Change: Police-Social Policy Engagement in Four New England Cities, examined partnerships between police departments and social service agencies around youth violence.
Dr. Peaslee has a wide range of teaching and research interests, including social welfare policy, urban politics, youth development, and civic engagement. She has published articles and book chapters on community policing, youth development, rural education and employment policy, and university-community partnerships.
---
OFFICE: 2190 Miller Hall
PHONE: (540) 568-5829
FAX: (540) 568-8021
MAILING ADDRESS:
Department of Political Science
James Madison University
91 E Grace St., MSC 7705
Harrisonburg, VA 22807
Department of Political Science
Miller Hall
MSC 7705
91 E. Grace
Harrisonburg, Virginia 22807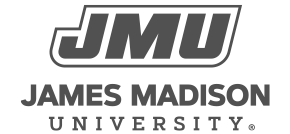 800 South Main Street
Harrisonburg, VA 22807
Contact Us