Dr. Timothy M. LaPira: Associate Professor of Political Science
Associate Professor of Political Science


Tim LaPira earned his PhD in political science from Rutgers University in 2008. He has also worked as a legislative assistant to a member of Congress and as a researcher for the Center for Responsive Politics, where he was responsible for creating the Lobbying and Revolving Door databases on OpenSecrets.org.
LaPira's academic expertise is generally on American politics, and specifically on Congress, interest groups, lobbying, and the so-called revolving door between government and Washington's "influence industry." His writing includes work on how congressional staffers filter policy information from interest groups, how the revolving door distorts the representation of interests before government, how lobbyists self-organize in large-scale networks, and how government itself causes interest groups to go to Washington. The National Science Foundation, the Sunlight Foundation, and the American Political Science Association have generously supported his work.
He teaches introductory American politics, Congress and legislative behavior, the Presidency and executive power, and behavioral decision making and public policy, as well as social science research methods. LaPira also advises undergraduate students seeking real world experiences in professional internships.
His works in progress may be found at http://ssrn.com/author=1708711.
---
OFFICE: 2155 Miller Hall
PHONE: (540) 568-5309
FAX: (540) 568-8021
MAILING ADDRESS:
Department of Political Science
James Madison University
91 E Grace St., MSC 7705
Harrisonburg, VA 22807
Department of Political Science
Miller Hall
MSC 7705
91 E. Grace
Harrisonburg, Virginia 22807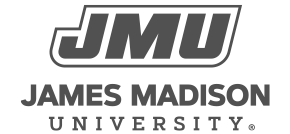 800 South Main Street
Harrisonburg, VA 22807
Contact Us