Dr. Jennifer Byrne: Professor of Political Science
Jennifer Byrne received her M.A. in political science (with a concentration on law and courts) from the University of Georgia and her Ph.D. in 2007 from the University of Arizona with a specialization on American politics. Her courses at JMU include American government, immigration and refugee policy, and minority politics.
Dr. Byrne's research focuses on identity politics and includes work on how national identity affects attitudes towards immigration in the United States, how identity affects durable solutions for refugees, and how identity is affected by displacement. She is also interested in the intersection of human animal studies and political science, with new projects focusing on what motivates volunteers to work with endangered species and how individuals make ethical decisions about the treatment of animals. Dr. Byrne has presented work at international conferences in India, Uganda, Colombia, and Mexico, and her work has appeared in journals such as Politics & Policy, To Improve the Academy, and Social Sciences. She also has some experience working in faculty development where she worked on programs to foster writing productivity and to enhance social justice programming on campus.
---
OFFICE: 2161 Miller Hall
PHONE: (540) 568-5828
FAX: (540) 568-8021
MAILING ADDRESS:
Department of Political Science
James Madison University
91 E Grace St., MSC 7705
Harrisonburg, VA 22807
Department of Political Science
Miller Hall
MSC 7705
91 E. Grace
Harrisonburg, Virginia 22807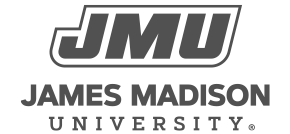 800 South Main Street
Harrisonburg, VA 22807
Contact Us