Dr. Besi Brillian Muhonja, IMAU team advisor
Dr. Besi Brillian Muhonja is a Professor of English, Africana Studies, Women's and Gender Studies, and African Literatures & Cultures at JMU. She is the co-coordinator of JMU's program in Africana Studies (AAAD). Her research, publication and teaching areas of interest include critical African studies; Africana, transnational and subaltern feminisms; queer African studies; motherhood studies; indigenous and contemporary African literatures and cultures; and decolonial knowledges. Her scholarship, extensively published in peer reviewed journals and books, seeks to define new critical approaches for conceptualizing and theorizing the lived experiences of Africana women. 
For more on Dr. Muhonja's teaching and scholarship, click here.
Department of Political Science
Miller Hall
MSC 7705
91 E. Grace
Harrisonburg, Virginia 22807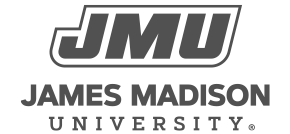 800 South Main Street
Harrisonburg, VA 22807
Contact Us