March 20, 2020
COVID-19 UPDATE for Students
If you have any issues in receiving accommodations, please reach out to your professor and ODS Exams for support.
For those who require extended time, your professors have the ability to adjust the length of your exam on Canvas. They have been sent an email with details and instructions on how to do so.
For those who require text-to-speech, there are free ways to utilize different software. Below are various options you can download to read Canvas exams aloud to you. Please test these options before taking an online exam to familiarize yourself and find what works best for you.
---
ODS is here to assist you in receiving approved accommodations during your academic career. We appreciate and encourage open dialog on ways we can work together to achieve this.
Once you are registered with ODS and have established eligibility for exam accommodations please follow the procedures below for obtaining exam-proctoring assistance.
Meet with your instructor(s) well in advance of each test/quiz to discuss your disability and exam accommodation arrangements as set forth in your approved access plan.
If your professor is unable to provide exam accommodations, then you may be able to take the exam through ODS by completing the following steps:

Fill in the top portion of the Test & Exam Accommodation Arrangements (TEAA) form
Have your professor complete the middle and bottom portions of the TEAA form
Return the completed TEAA form to ODS either by hand or email at least 3 business days in advance of the test date; 5 business days advance for mid-terms and final exams
TEAA forms can be returned to ODS as an email attachment, in person during office hours or after hours in our secure gray drop box located beside the ODS door.

Arrive to ODS at least 10 minutes before your scheduled time on your exam date. This allows you time to select a locker to put away your books, cell phone and any other materials not allowed during testing and be ready to start your exam at your scheduled time
Please note the following:
Proctoring services are provided by appointment only. ODS cannot accommodate drop-in testing. 
While we encourage students and instructors to share the responsibility in arranging for exam accommodations, it is ultimately in the student's best interest to personally ensure ODS receives requests for exam accommodation.


A completed TEAA form is required to request services. Telephone calls, e-mails, or verbal requests for accommodations will not be accepted. However, a completed TEAA form may be emailed to ODS as an attachment.
Submitting a Test & Exam Accommodation Arrangements form does not guarantee exam accommodations in Disability Services. We will notify you if we are unable to accommodate you for any reason.
Late arrival to an exam will not result in adjusted exam reservation times and may require rescheduling the exam.
Although in some cases temporary accommodations can be provided, if you are not already registered with ODS please visit Getting Started with ODS for guided steps on how to register for services from our office.
Office of Disability Services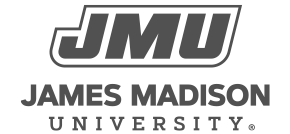 800 South Main Street
Harrisonburg, VA 22807
Contact Us