Exam Accommodation Services
September 6, 2019
Exam accommodations may be available through the Office of Disability Services (ODS), in cooperation with instructors. These accommodations include:
accessible media formats

text to audio
audio to text
braille
descriptive videos
enlarged print

proctoring services
reduced distraction environment
extended exam time
Not all accommodations require tests to be administered in ODS.
It is preferred that professors provide the necessary exam accommodations within the context of his/her department under their supervision. This way students will have access to their instructor during the exam should the need arise.
However, ODS works with professors to ensure accommodations are met and exam integrity is maintained. Exam accommodation is requested by the student and professor completing the Test and Exam Arrangements (TEAA) form and returning it to ODS. Typically, accommodated exams taken in ODS are scheduled at the same time as the exam is given in class with reasonable exceptions negotiated on a case-by-case basis.
Requests for accommodation need to be submitted 3 business days before quizzes and exams and 5 business days before mid-terms and final exams, unless notified by ODS of a specific date for final exams requests. For example, exam requests submitted on Monday will be schedule Thursday or later of the same week. Similarly, final exam requests submitted on Monday will be scheduled the following Monday or later. This ensures our ability to maintain exam integrity, make accommodations and plan for space and staff resources.
If you have questions or concerns, please send an email to odsexam@jmu.edu. 
Office of Disability Services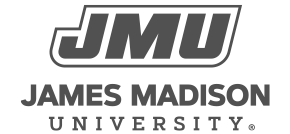 800 South Main Street
Harrisonburg, VA 22807
Contact Us