Faculty Guide to Testing Accommodations for Students
October 6, 2020
Fall 2020 COVID-19 UPDATE for Faculty
The ODS Exams Team would like to provide some updated policies and procedures in light of the COVID-19 pandemic. After consulting with a representative from JMU's University Health Center and our colleagues at other leading Virginia universities, we have made the difficult decision to eliminate face-to-face contact as much as possible. Due to reduced staff, and safety concerns over the ongoing pandemic ODS is not proctoring exams in our exam space this semester. ODS is only proctoring exams for which the technical requirements of the accommodation exceed the capacity of the instructor to provide and can only be addressed by our trained staff.
The University has provided Canvas for administering exams/quizzes and Respondus Monitor for proctoring exams/quizzes in a remote and safe format. We encourage faculty to utilize both of these tools when administering exams/quizzes for students who need accommodations (especially for extra time and reduced distraction environment accommodations). For more information regarding concerns of academic integrity, visit the JMU Libraries' page on Assessment, Exams, and Integrity
For information about providing exam/quiz accommodations in Canvas, visit the JMU Libraries' Guide to Accessibility in Online & Hybrid teaching
The list provided below are accommodations that can be administered by instructors remotely.
Extended Time: Canvas exam times can be adjusted for individual students.
Reduced distraction environment: Students with this accommodation can find their own reduced-distraction space for online exams.


Text-to-speech: Students with this accommodation can download free text-to-speech software that has been used in our testing facility (e.g. Read Aloud (Chrome extension))

Respondus Lockdown Browser is not compatible with text-to-speech software. Please contact us if you have any questions regarding this.



Enlarged text: Text can be enlarged with magnification software on computers and laptops for students who have this accommodation.


Scribes: Remote scribing via Zoom. Please contact us if you have any questions regarding this.


Interpreter: Remote interpreter via Zoom
For additional support for faculty who would like to create their own online educational materials, JMU Libraries also has many Instructional Designers to assist, as well as Media Production Services staff who can make videos and materials for faculty at no cost. Instructional Designers and Media Production Services can be contacted through the Ask the Library Support Page. 
If there happens to be a special circumstance that requires a student to take their exam within our facilities (i.e. student does not have access to certain technology, etc.), ODS will need to be notified 5 business days in advance. If it is approved, we will send additional updates regarding exam time blocks and exam delivery/return to both the instructor and the student.
Office of Disability Services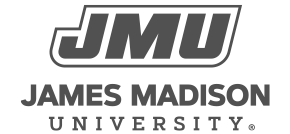 800 South Main Street
Harrisonburg, VA 22807
Contact Us