Ireti Akinola: Recruitment Specialist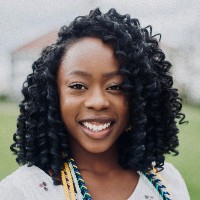 Joining the Human Resources team in May 2019, Ireti is the Recruitment Specialist for Office of the President, Access and Enrollment Management, Student Affairs, University Advancement, and Administration and Finance. As a Recruitment Specialist, she consults with hiring managers in the development of effective recruiting strategies for faculty and staff positions. She also works to promote and support the university's community-centered goal of a diverse community whose members share in, and contribute to, a common JMU experience through the design and implementation of strategies and programs to maximize the diversity of the applicant pools for all position types.
Ireti's previous experience includes working at Shell Petroleum Development Company as an HR Generalist Intern, where she was introduced to the Human Resources department, as well as working at the University of Virginia as a Recruiting Coordinator. She graduated from James Madison University in May 2018 with a Bachelor's of Science in Psychology.