June 3, 2021
The Dual Career and Community Resources Program offers a gateway to campus and community that will help to make the transition to our area as smooth as possible for both the new employee and their families. Relocating is challenging enough; the program is designed to decrease the stress of moving by having basic useful knowledge available for prospective or new employees.
Danielle Brooks Ritchie, Recuitment Specialist, in the Office of Human Resources is available to answer questions and offer referrals to campus and community contacts on a variety of areas including:
Area maps
Child care services
Local schools
Cultural arts and entertainment
Downtown map and information
Housing and real estate
JMU map/parking guide
Local and natural attractions
Local dining
Sports and recreation
Eligibility
Program services are available to the families of prospective employees in the final stages of the recruiting process or recently hired full-time faculty or staff members relocating to the area. 
Questions
You will find many of the answers to your questions on our Frequently Asked Questions page.
Resources
Check out our Community Resources listing designed to introduce you to JMU, our unique home in the scenic Shenandoah Valley, and the wealth of opportunities available here and in the surrounding community
Contact
To request information or if you have questions, please feel to contact Danielle Brooks Ritchie at brook2de@jmu.edu or 540-568-7203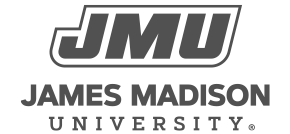 800 South Main Street
Harrisonburg, VA 22807
Contact Us