Employee Self Service Web Links

March 18, 2019
EmployeeDirect - A Department of Human Resource Management link, EmployeeDirect provides registered account holders with secure, quick and easy online access to a variety of personnel, compensation and benefits resources. It allows you to review and make certain changes to your personal information 24 hours a day from any computer with internet access.
EmployeeDirect for health benefits elections will be offline until further notice.  If you need to enroll or have a plan or membership change based on a qualifying mid-year event, please complete the appropriate health benefits enrollment form. These forms may be found under the Forms link at www.dhrm.virginia.gov/forms on the DHRM website, or contact your Benefits Administrator.  Be sure to sign and submit the form to your Benefits Administrator within the 30-day deadline for initial enrollment or 60-day window for a qualifying mid-year event.
MyVRS - An online service of the Virginia Retirement System where you can create an online account that provides secure access to current member information and monthly benefit estimates.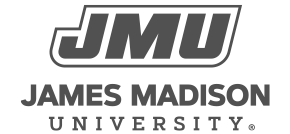 800 South Main Street
Harrisonburg, VA 22807
Contact Us