March 12, 2019
Join Us for Money Matters 2016
Date: October 17, 2016
Time: 9:00 a.m. - 5:00 p.m.
Place: The Festival Conference and Student Center
Money matters are important to each of us, whether it's developing a budget for the first time or planning for retirement. On Monday, October 17, take advantage of the educational conference and vendor fair, Money Matters, being offered by JMU's Human Resources Benefits Team at the Festival Conference and Student Center from 9:00 a.m.–5:00 p.m. to learn about the following topics:
Making A Usable Budget & Getting Out of Debt
457 Plans
Will I Outlive My Money?
Long-Term Care
VRS Hybrid Plan
Investments 101
How to Read Your Credit Score
Open Enrollment Session: Optional Retirement Plan for Higher Ed
Preserving Your Savings for Future Generations
Health Insurance: What to Expect With Retirement
Services and Resources for Veterans
Capital Markets Outlook/ Living Well for Tomorrow: Actionable Strategies for Your Portfolio
Identity Theft
Home Buyer Education: Preparing Your Finances
Virginia 529 College Savings Plan
Pre-taxed vs. Roth
Employee Assistance Program
She's Got It!
These seminars are open to all full-time and part-time employees…it's never too early or too late to realize that Money Matters!
To register, simply visit JMU Talent Development.  You must register for each session individually. Please feel free to attend as many sessions as you wish. Morning and afternoon snacks will be provided. For those attending sessions, lunch is being provided by Fidelity, ICMA-RC, and TIAA.
In addition to the sessions, our benefit vendors will be available throughout the day to meet with you to answer any questions you may have concerning your benefits.
We look forward to seeing you on Monday, October 17!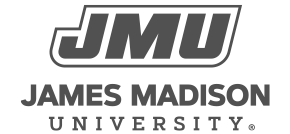 800 South Main Street
Harrisonburg, VA 22807
Contact Us