2021 Virtual Showcase of Graduate Student Scholarship & Creative Activities: Call for Proposals

February 22, 2021
2021 VIRTUAL Showcase of

Graduate Student 

Scholarship

and Creative Activities
Call for Proposals
The Graduate School is pleased to announce the 2021 Virtual Showcase of Graduate Student Scholarship and Creative Activities! The Showcase is a wonderful opportunity to share your research of scholarly and creative activity with your fellow graduate students, faculty, and others in the community.  We hope that you will take the opportunity to share your work and accomplishments through this platform. Submit your proposal to share your work following the guidelines below.  
The Showcase will be held asynchronously beginning April 19, 2021.  The Showcase will be virtual, located at www.jmu.edu/grad/GraduateShowcase/2021. 
Call for Proposals
Currently enrolled graduate students in certificate, master's, doctoral or Ed.S. programs are invited to submit proposals for an oral or poster presentation, visual or musical performance, at the annual Showcase of Graduate Student Scholarship & Creative Activities.  Proposals are due by Monday, March 22, 2021, and may include graduate student research or creative projects highlighting the many ways JMU graduate students are contributing to their disciplines. Proposed presentations may take many forms including the use of narrative, performance, visual aids, multi-media, audio, and other elements appropriate to the project topic and discipline. Projects that have been previously presented at professional conferences are welcome. 
Proposals should include the following information:
400-500 word abstract or description of the project
Brief statement of the project's contribution or relevance to its discipline
Preferred presentation format (poster, oral presentation, musical or art presentation)
Faculty Advisor Information (please inform your advisor of your proposal submission)
Permission to present from all project authors and co-authors
Proposals are submitted through JMU's Scholarly Commons, and should be submitted by March 22, 2021.
Submit your proposal here: https://commons.lib.jmu.edu/celebrationofscholarship-grad/
Upon acceptance of your proposal, you may proceed with the guidelines for submission of your poster or presentation for inclusion in the virtual showcase. 
Questions regarding this call for proposals may be directed to Laura Ryman, rymanle@jmu.edu. 
We look forward to receiving your proposal! 
View the 2020 Virtual Showcase of Graduate Student Scholarship and Creative Activities. 
The Graduate School
Madison Hall
MSC 6702
100 E. Grace Street
Harrisonburg, Virginia 22807
Hours: 
Mon - Fri:
8am - noon & 1pm - 5pm
Closed from 12:00-1:00 for lunch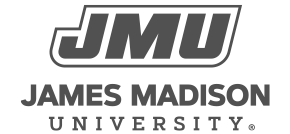 800 South Main Street
Harrisonburg, VA 22807
Contact Us