Showcase of Graduate Scholarship & Creative Activities
May 7, 2020
Showcase of

Graduate

Scholarship and Creative Activities


is VIRTUAL this year!
The 2020 VIRTUAL Graduate Showcase 
The Graduate School, in parternship with the Graduate Student Association (GSA), is celebrating the excellence of James Madison University graduate students at the Showcase of Graduate Scholarship & Creative Activities in a virtual forum. This is an opportunity for graduate students from more than 60 degree programs at JMU to share their work with peers, faculty and others in the community, all in one setting. The Graduate Showcase will highlight research and creative projects through video presentations, poster presentations, artists photos and musical video presentations. Students will also have the opportunity for recognition of their work through awards for outstanding presentations and posters. Judges will nominate one panel presentation and one poster presentation to receive top presentation awards. 
TGS will also recognize the extracurricular achievements through graduate student awards for Excellence in the areas of Innovation and Civic Engagement, as well as awards for outstanding theses and dissertations. 
In addition, the Graduate Student Association will present the GSA awards for the outstanding graduate student, faculty member, and graduate program.
View 2020 Showcase of Graduate Scholarship & Creative Activities awardees
For a list of previous showcase winners, see the Showcase archive.
This is an exciting opportunity to see what our graduate students have been involved with, and celebrate the excellence of their creative and scholarly activities! 
The Graduate School
Madison Hall
MSC 6702
100 E. Grace Street
Harrisonburg, Virginia 22807
Hours:
Mon - Fri: - 8 am - 5 pm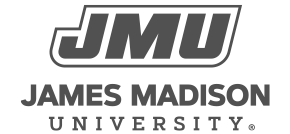 800 South Main Street
Harrisonburg, VA 22807
Contact Us