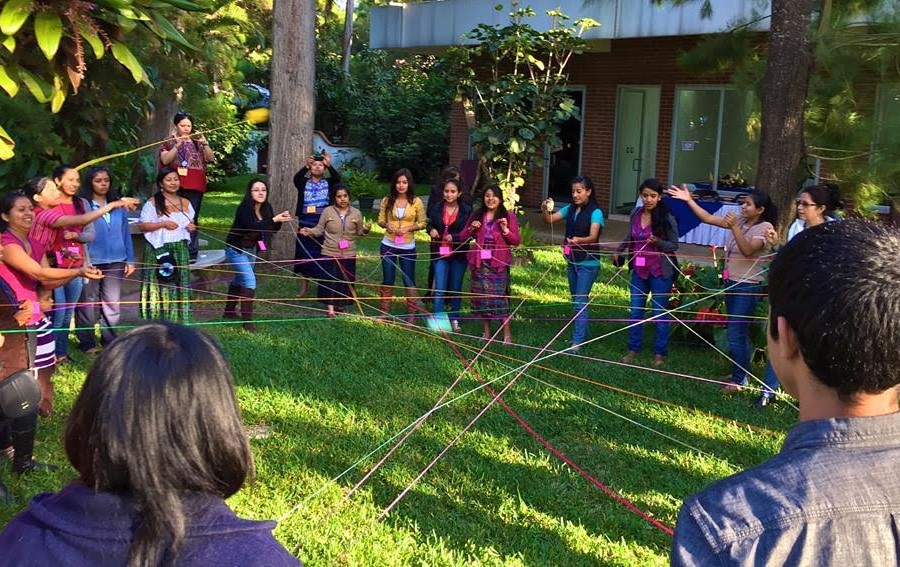 Information for Host Families
The Youth Ambassador Program at James Madison University will bring high school students (ages 15-18) and adult mentors from Latin American countries to advance mutual understanding between people of the United States and Latin America. We are looking for host families to open their homes to Youth Ambassadors from September 18 - October 1, 2019. Morning meals, evenings and weekends are when Youth Ambassadors will spend time getting to know the daily life and culture of people who live in the U.S. Most weekday hours will be spent at JMU and out in the larger Harrisonburg community. Families are asked to drop off and pick up their participants at JMU each weekday.

APPLY NOW to be a host family!  
Knowledge of Spanish not required - but this is a good opportunity to practice your Spanish!
Hosts for adult mentors are also needed
A background check will be conducted for family members over the age of 18 (if no proof of prior background check)
Virginia Cutchin will provide support and facilitate the host family process. As families complete the application, Ms. Cutchin will reach out to interview and visit families in their home to talk about details of hosting. She will also lead a brief orientation in September prior to the Youth Ambassadors' arrival.
Youth Ambassador Program Goals
James Madison University's Center for Global Engagement was awarded a grant to host high school students from Latin America in the Harrisonburg community. The program is designed to:
Promote mutual understanding

Facilitate meaningful interactions between youth from Latin America and families in the U.S.

Provide opportunities for service and leadership development for Youth Ambassadors

Be a catalyst for positive affiliation and attitude development toward the host community
Sponsorship and selection of Youth Ambassador participants for this program comes through the Bureau of Educational and Cultural Affairs (ECA) at the U.S. Department of State. Hosting the program in Harrisonburg highlights our community's commitment to the development of youth leadership and civic engagement, environmental sustainability and mindful entrepreneurship.
Youth Ambassadors (YAs) will participate in seminars at James Madison University that promote:
Development of leadership skills.

Environmental sustainability awareness.

Intercultural awareness capacities.
The day-to-day activities of YAs can be found in this tentative schedule.