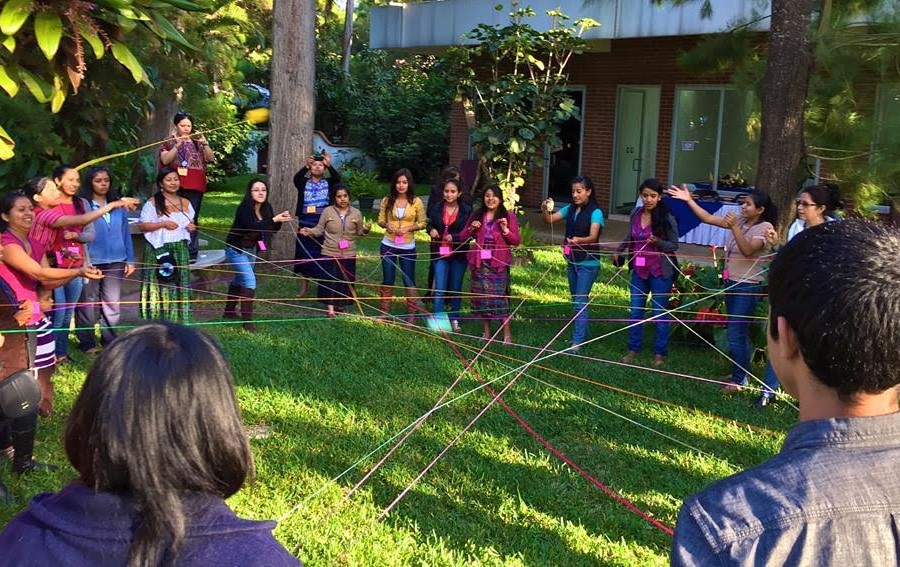 2019 Program Summary
The CGE was awarded a Youth Ambassadors Program grant from World Learning in 2019 to host high school students from Latin America for two weeks at JMU and in the Harrisonburg community. The program was designed to:
Promote mutual understanding

Facilitate meaningful interactions between youth from Latin America and families in the U.S.

Provide opportunities for service and leadership development for Youth Ambassadors

Be a catalyst for positive affiliation and attitude development toward the host community
Sponsorship and selection of Youth Ambassador participants for these programs comes through the Bureau of Educational and Cultural Affairs (ECA) at the U.S. Department of State. Hosting the 2019 program in Harrisonburg highlighted our community's commitment to the development of youth leadership and civic engagement, environmental sustainability and mindful entrepreneurship.
In Fall 2019, the Youth Ambassadors (23 youth and 2 adult chaperones) from four countries in Latin America participated in seminars at JMU that promoted:
Development of leadership skills.

Environmental sustainability awareness.

Intercultural awareness capacities
The Youth Ambassadors were also welcomed into the homes of 18 host families from the JMU and surrounding Harrisonburg community. Program experiences included not only the campus community but the broader community as well through community service projects, a shadowing day at the high school, and weekend activities and excursions with host family members. 
The program was a well-supported, community-wide experience that facilitated learning about civic engagement, leadership, interpersonal skills, and self-reflection among the youth and host family participants.