Contact Furious Flower Poetry Center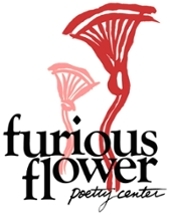 500 Cardinal Dr. MSC 3802
Harrisonburg, VA 22807-0001
T. (540) 568-8883 | E. furiousflower@jmu.edu
To stay up to date on all our events and programs, subscribe to our email list and follow us on Facebook or Twitter.
Need to stop by? Parking at JMU is by by permit only. (If you do not have a JMU parking permit, please request a temporary permit from our office prior to your visit.)
2018-19 Furious Flower Advisory Board
Chair: 
Lynn Carter, Lansdowne, VA
. . .
Members:
Herman Beavers, Philadelphia, PA
Jon Cawthorne, Detroit, MI
Desiree Cooper, Chesapeake, VA
Susan Facknitz, Harrisonburg, VA
Sheryl Gifford, Delray Beach, FL
Hugo Kohl, Harrisonburg, VA
John Lowe, Athens, GA
Carolyn Micklem, Center Moriches, NY
Patrick Oliver, Dallas, TX
Malin Pereira, Charlotte, NC
Saranna Rankin, Broadway, VA
Leona A. Sevick, Bridgewater, VA
Paul Somers, Harrisonburg, VA
. . .
Members Emeriti:
Deborah Gille, Carolina Beach, N.C.
Opal Moore, Atlanta, Ga.
Myra Sklarew, Bethesda, Md.
Merle Wenger, Harrisonburg, Va.