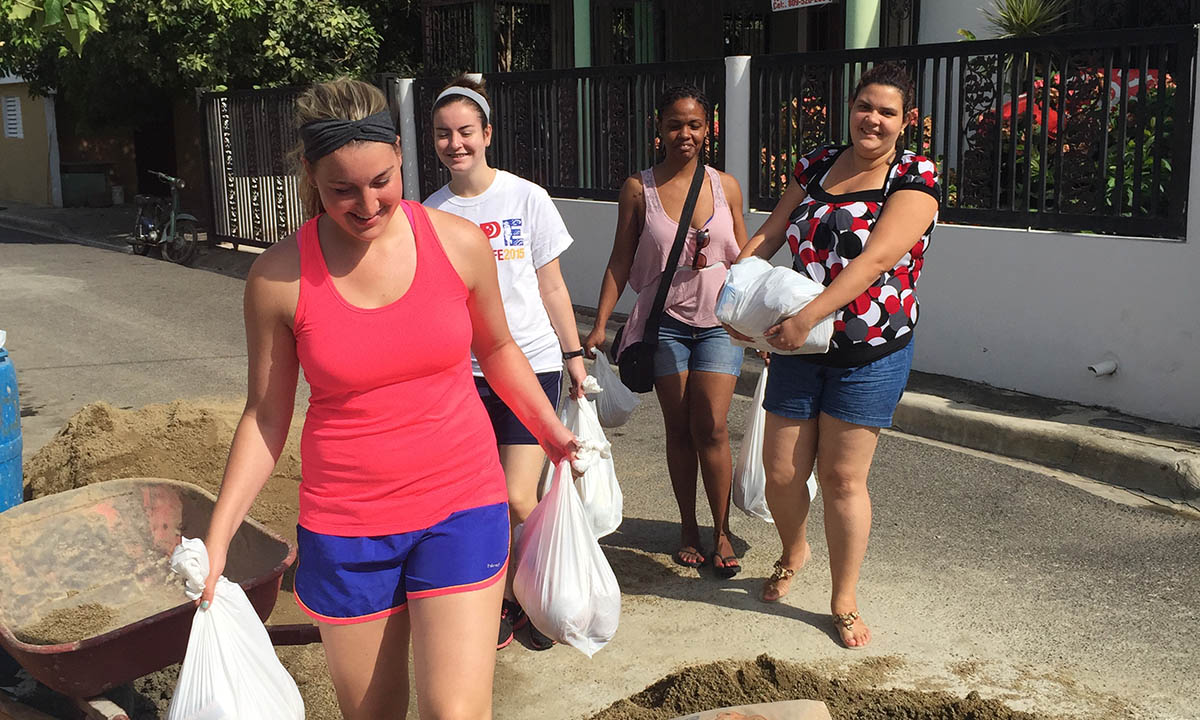 Resources for
Community Engagement
---
Resources for
Engaged Learning
---
Engagement Support Resources
Shenandoah Valley Small Business Development Center (SV SBDC) The Mission of the SV SBDC is to advise, train, and inform small businesses to help them achieve success. They are one of 29 centers across Virginia providing professional business advice, training, and information resources to help grow and strengthen local businesses.
Center for International Stabilization and Recovery CISR is dedicated to understanding and solving issues in global conflict. In fulfilling its mission, CISR undertakes a variety of projects and services to facilitate the recovery of communities and individuals affected by war and conflict.
Empowerment3 is a center designed to provide a strong connection between education, research, and service for underserved youth and break down the barriers inhibiting their success and overall wellness, both as individuals and members of society. 
The Madison Center for Community Development connects community needs with the intellectual capacity and expertise of JMU faculty and students as well as their research interests.
Dukes Vote DukesVote is a student-led initiative at JMU, which strives to enhance the mission of civic engagement among the students by facilitating easier access to the tools and resources needed to register to vote and taking an active role in the democratic process.
Health Policy Collaborative HPC is a partnership between faculty from multiple disciplines that has developed HPC to be a conduit for educating students, faculty and the community about health policy.
Madison Vision Series Madison Vision Series is a lecture series honoring James Madison's conviction that cultivating an informed and educated citizenry is essential to the health of our republican democracy. The series brings scholars, thinkers and leaders of all kinds to campus for lively explorations of issues facing our society.
Mahatma Gandhi Center functions as a global hub to advance the understanding of, appreciation for and practice of nonviolence; a library and reading room for individual research, collaborative endeavors both internal and external, and public participation in service both on an off campus.
University Career Center engages students with opportunities and resources, leading to informed decisions for academic and career success at JMU and beyond. 
Center for Global Engagement CGE promotes and encourages a critical awareness of world issues; a knowledge of and an appreciation for other cultures, languages, and belief systems; a sense of global community; and a commitment to engagement at the international level, that we may educate active and responsible global citizens.
Presidential Engagement Fellows Fellows are placed with agencies where they work on projects designed to advance their capacity for engaged learning, community engagement or civic engagement.
Libraries and Educational Technologies LET supports learning across all academic units through robust programs offered by librarian liaisons and faculty development professionals, support for instructional technologies, collaborative learning spaces, and a progressive, user-oriented service model.