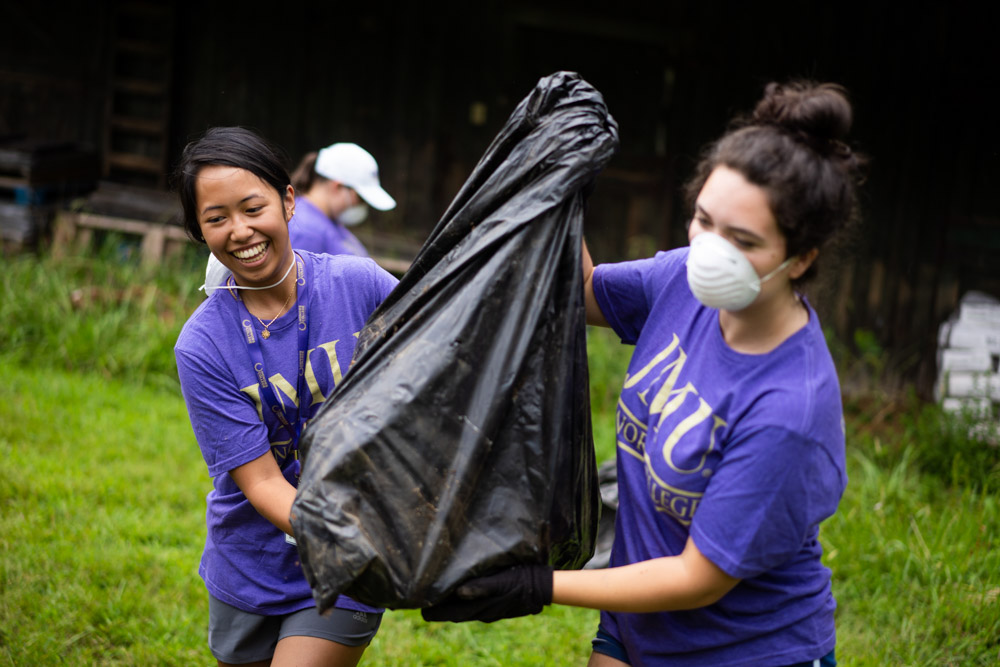 JMU defines community engagement as fostering mutually beneficial and reciprocal partnerships, ranging from local to global, that connect learning to practice, address critical societal problems and, improve quality of life. 
It is our belief that partnerships will fall on a continuum that may be informal or formal and will reflect multiple modes of engagement that may evolve over time as partnerships grow and change. Click here to open the continuum.
You may often see community engagement and civic engagement understood as one in the same. And, while there is a connection of course, we make a distinction at JMU. We understand community engagement as fostering beneficial and reciprocal partnerships, from local to global. So, for instance, when a faculty member includes a course requirement that students mentor in the local schools, we understand that as community engagement. Civic engagement, on the other hand, gets at our connection to James Madison and our passion for advancing his legacy. That means our students learn through the practice of citizenship - invested in the affairs of government.