MSME: Dispositional Process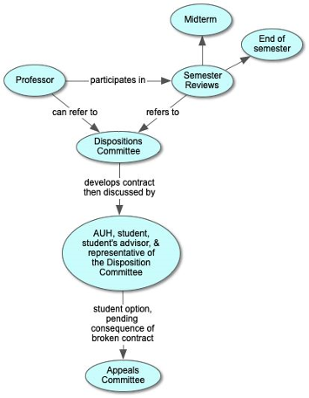 Students' dispositional development is evaluated in each course, each semester, by individual faculty as well as during a semester review meeting held by the MSME Dispositions Committee during the second half of each semester. Teacher candidates enrolled in a practicum course are also evaluated mid-term on dispositional expectations.
If a dispositional report is filed by an individual faculty member or as a result of the semester review meeting, the MSME Dispositions Committee reviews the report and determines potential action, which may result in a contract outlining required student actions or behaviors.
The dispositional evaluation and potential contract are designed to support a teacher candidate in meeting dispositional expectations going forward.