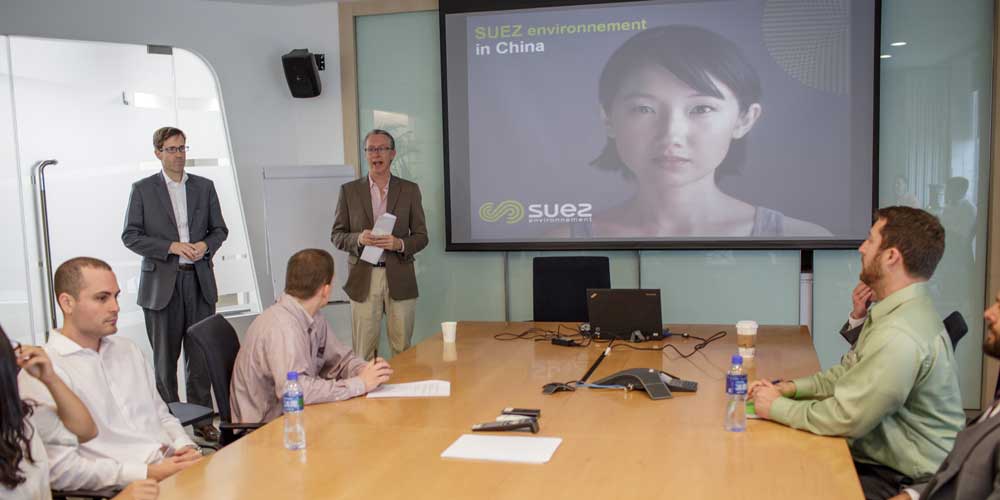 The goal of the Innovation MBA is to produce managers that will excel at leading through innovation with technology and people.
Innovation in today's business environment 
Innovation is the primary source of competitive advantage for many firms, especially those that operate in business environments that are becoming more complex and dynamic. Likewise, the innovation process is complex and multi-disciplinary. Thus, we have developed an MBA concentration that will address these complexities, and prepare students to be leaders in their organizations.
MBA Duke of the Day: Jennifer Kokochak
Innovation | Cohort 10
Jennifer Kokochak started her career as an elementary school teacher, but after a few years left education in the classroom to offer students the ability to learn outside of the classroom.  Jenn now works for WorldStrides, an educational travel company headquartered in Charlottesville, VA.
When we asked Jenn why she decided to pursue her MBA, her response was authentic and relatable.
"When I left education and began my career at WorldStrides, I had zero business experience. I told myself I would go back to school 'someday' in order to gain and develop more business knowledge.  'Someday' turned into later.  'Later' became 'I don't want to spend the money.' 'I don't want to spend the money' became 'I don't have time'.  'I don't have time' turned into 'I'm not doing it, I am happy with my current position.'  Even after making that'final' decision, I always had the nagging reminder that I needed to develop my business intelligence and the desire to be able to advance my career.  In September 2018, six months after the death of my father, I was flying back to Virginia from visiting my mom. I was sad about leaving my mom, grieving over the loss of my dad, and I decided that I needed to do something for me, something that would distract me from my grief.  My next thought was 'I'm going to get my MBA.' Three weeks later I had decided on JMU and started the application process."
What makes the JMU Innovation MBA program special?
Integrating innovative coursework into the curriculum. Several thematic courses have been added to the core curriculum and a wide variety of electives address pertinent issues from the different functional areas.
Solid coverage of business fundamentals. While we stress the importance of innovation throughout the program, we also realize that managers must have a solid understanding of the business fundamentals to be successful.
Format designed to fit students' fast-paced, complicated lives. This is a part-time program designed to be completed in two years by a cohort of students. Faculty utilize the most cutting-edge teaching techniques in classrooms and online to deliver a 'blended' format of instruction where students meet face-to-face with faculty once every three weeks in Harrisonburg during a week night, meet online in a synchronous format the other weeks, and utilize other advanced asynchronous teaching
Global Experience. The Cultural Awareness Experience course includes an international trip, where students will learn about cultural differences in a way that cannot be accomplished in a classroom. The location of these trips will vary yearly and will include destinations such as China, India or Europe. The international trip will include numerous visits to both business and cultural sites. The cost of the trip, excluding airfare, is included in tuition.