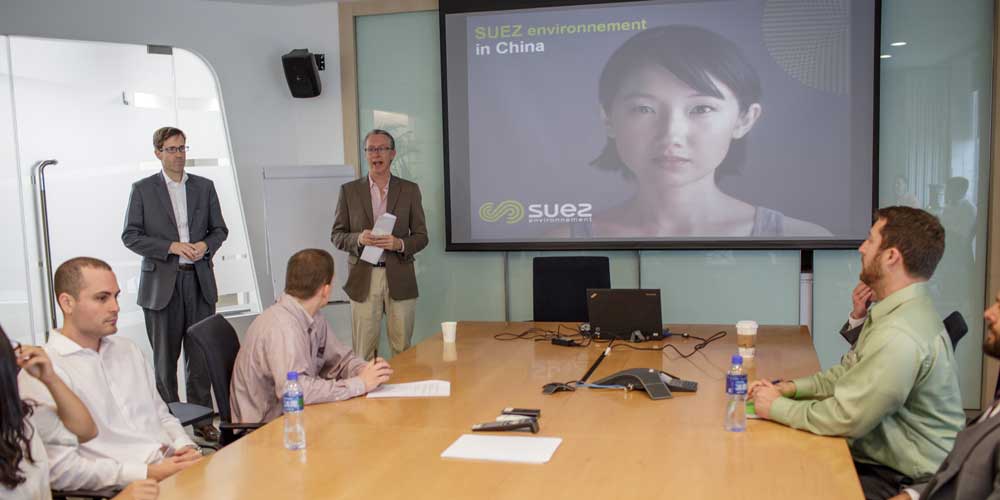 The goal of the Innovation MBA is to produce managers that will excel at leading through innovation with technology and people.
Innovation in today's business environment 
Innovation is the primary source of competitive advantage for many firms, especially those that operate in business environments that are becoming more complex and dynamic. Likewise, the innovation process is complex and multi-disciplinary. Thus, we have developed an MBA concentration that will address these complexities, and prepare students to be leaders in their organizations.
MBA Duke of the Day: Sarah Dodson
Innovation | Cohort 10
Sarah Dodson knows what it takes to work hard, and isn't afraid to commit. Forecasting Manager at Bowman Andros Products, May graduate, Sarah Dodson received the JMU College of Business award for the Outstanding MBA Student. She decided to pursue her MBA to give herself a new mental challenge but feared her failure.
"It had been many years since I had been in school and the idea taking tests, writing papers while juggling the added schedule of school work with home life, all compounded the fear."
In reality, Sarah did anything but fail. She became a leader in her cohort, and others learned from her.
"The program has improved my analytical reasoning skills while broadening my understanding of the global business processes and their complex interconnectivity. Through interactions with fellow students, professors, and sharing of all of their unique work/life experiences, the program has provided a very well rounded, multiperspective curriculum that has enhanced my professional skillset while challenging me mentally."
When asked what advice Sarah would give to future MBA students she says, 
"Don't let the fear of failure or fear of change ever hold you back from an opportunity. When we allow the fear to win, we miss the chance to learn and grow; and we miss the possibility of an endless road of new opportunities that come with new-found knowledge. Be kind to each other and support one another. For at least two years, you will be going through the process of this together. Don't hesitate to speak up in class and share an experience, idea, or thought. Professors love it and it is through this sharing that our classmates learn from, build on, and modify their innovative ideas."
Congratulations Sarah and Innovation cohort 10 for earning your MBA!  It's students like Sarah that make JMU's MBA programs so valuable and nationally recognized. Our programs are designed for working professionals who want to invest in themselves. We are honored that Sarah chose James Madison University for her Master's in Business Administration.
What makes the JMU Innovation MBA program special?
Integrating innovative coursework into the curriculum. Several thematic courses have been added to the core curriculum and a wide variety of electives address pertinent issues from the different functional areas.
Solid coverage of business fundamentals. While we stress the importance of innovation throughout the program, we also realize that managers must have a solid understanding of the business fundamentals to be successful.
Format designed to fit students' fast-paced, complicated lives. This is a part-time program designed to be completed in two years by a cohort of students. Faculty utilize the most cutting-edge teaching techniques in classrooms and online to deliver a 'blended' format of instruction where students meet face-to-face with faculty once every three weeks in Harrisonburg during a week night, meet online in a synchronous format the other weeks, and utilize other advanced asynchronous teaching
Global Experience. The Cultural Awareness Experience course includes an international trip, where students will learn about cultural differences in a way that cannot be accomplished in a classroom. The location of these trips will vary yearly and will include destinations such as China, India or Europe. The international trip will include numerous visits to both business and cultural sites. The cost of the trip, excluding airfare, is included in tuition.