CISR-GMAR: SPEM Communication Group
Organization Name:
SPEM Communication Group
Organization Type:
Corporate
Mission Statement:

SPEM is a team of experts who have been pushing communications boundaries since 1986.
We build up our reputation and trustworthy relationships. We write stories that create unique user experiences. We spread knowledge on how to approach communications in a systematic way. We foster understanding and bring differing viewpoints together.
Tailored communications solutions allow for more efficient meeting of business objectives. Progress and development opportunities are created in an ever-changing environment.
---
Contact Information
Full Mailing Address:
Gregorciceva 39
2000 Maribor
Country:
Slovenia
Phone Number:
+386 2 228 44 30
Fax Number:
+386 2 252 23 09
Email Address:
spem-group@spem.si
Website:
http://www.spem.si
---
Activity Detail(s)

Survivor and Victim Assistance
Center for International Stabilization and Recovery
MSC 1028 or 4902
Harrisonburg, Virginia 22807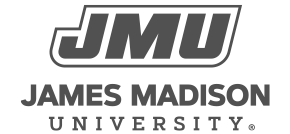 800 South Main Street
Harrisonburg, VA 22807
Contact Us