Organization Name:
Mineburner UXO Clearance System
Organization Type:
Corporate
Mission Statement:
MineeBurner can be used optionally to burn out, deflagrate or high order ERW (Explosive Remnants of War), depending upon application.

The patented MineBurner system and accessories are air transport classified as non Hazardous.

The destruction of mines through burning is an acceptable practice and various pyrotechnical systems are available today. These are classified as Hazardous Goods for shipping. 

MineBurner eliminates the problem of storage and ground transport of explosives.
---
Contact Information
Full Mailing Address:
Force Ware GmbH
Im Grund 4
72800 Eningen
Country:
Germany
Phone Number:
+49.7121.420318
Fax Number:
+49.7121.420319
Email Address:
info@forceware.de
Website:
http://www.mineburner.com/index.html
Center for International Stabilization and Recovery
MSC 1028 or 4902
Harrisonburg, Virginia 22807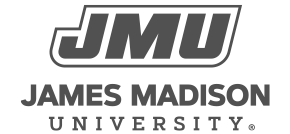 800 South Main Street
Harrisonburg, VA 22807
Contact Us