Instituto Nacional De Desminagem
Organization Name:
Instituto Nacional De Desminagem
Organization Type:
NGO/INGO
Mission Statement:
The National Demining Institute (IND),is a public institution, governed by Statutes, endowed with corporate body and technical , administrative and financial autonomies.

The National Demining Institute is under the Ministry of the Foreign Affairs and Cooperation,

is based in Maputo. IND shall be responsible for proposing for approval of the Government, policies, strategies, priorities and plans for demining, as well as the Management, coordination and global control of the mine action within Mozambique.
---
Contact Information
Full Mailing Address:
Instituto Nacional De Desminagem
Rua da Resistncia 1746, Bloco B, 7¼ andar
Maputo - Moambique
Country:
Mozambique
Phone Number:
(+258) 1-41-8579
Fax Number:
(+258) 1-41-8578
Email Address:
info@ind.gov.mz
---
Activity Detail(s)

Survivor and Victim Assistance
Mine Risk Education
Survey
Other
Clearance and Detection
GIS and Mapping
Training
Program Management and Coordination
Information Management
Awareness
Quality Assurance
Demining Equipment
---
Country(ies) of Operation

Mozambique
Center for International Stabilization and Recovery
MSC 1028 or 4902
Harrisonburg, Virginia 22807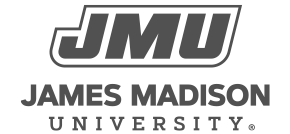 800 South Main Street
Harrisonburg, VA 22807
Contact Us