CISR-GMAR: Danish Demining Group
Organization Name:
Danish Demining Group
Organization Type:
NGO/INGO
Mission Statement:
DDG operates in some of the most fragile and conflict-affected places in the world. The focus is on those countries most affected by landmines and other Explosive Remnants of War (ERW), as well as the widespread proliferation of small arms and light weapons.
---
Contact Information
Full Mailing Address:
Borgergade 10, 3rd floor,
1300 Copenhagen K.
Country:
Denmark
Phone Number:
+45 3373 5000
Fax Number:
+45 3393 8730
Email Address:
ddg@drc.dk
Website:
https://danishdemininggroup.dk
---
Activity Detail(s)

Armed Violence Reduction
Mine Action
Advocacy and Diplomacy
Humanitarian Coordination
Training
---
Country(ies) of Operation

Afghanistan
Vietnam
Syria
Iraq
Myanmar
Yemen
Somalia
Turkey
Colombia
Ukraine
Kenya
Libya
South Sudan
Niger
Mali
Nigeria
Guinea
Burkina Faso
Uganda
Tunisia
Center for International Stabilization and Recovery
MSC 1028 or 4902
Harrisonburg, Virginia 22807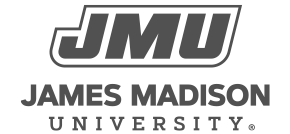 800 South Main Street
Harrisonburg, VA 22807
Contact Us