Organization Name:
Danish Demining Group
Organization Type:
NGO/INGO
Mission Statement:
Danish Demining Group is a joint venture between mellem Danish People's Aid, Caritas Denmark, UNICEF Denmark og Danish Refugee Council. The consortium was formed in 1998. At the time there was no similar Danish organisation and the need for one was obvious. The four participating organisations have worked for many years in almost all areas of international humanitarian relief work, and they often had to stop or suspend activities precisely because of mine infestation. We now support them with demining resources. In addition there was an overwhelming political interest in establishing a Danish presence in this field. Danish Demining Group operates as an independent organisation. We do, however, co-operate closely with local governments, various aid organisations, UN, the Danish Foreign Minestry, and others. Finally the Danish Demining Group is part of a fruitful co-operation with the Danish armed forces in which expert knowledge, personnel and materials are being exchanged.
---
Contact Information
Full Mailing Address:
Borgergade 10, 3rd floor,
1300 Copenhagen K.
Country:
Denmark
Phone Number:
+45 3373 5000
Fax Number:
+45 3393 8730
Email Address:
ddg@drc.dk, info@danishdemininggroup.com
Website:
http://www.danishdemininggroup.dk/
---
Activity Detail(s)

Other
Advocacy and Diplomacy
Humanitarian Coordination
Training
---
Country(ies) of Operation

Iraq
Uganda
Yemen
Sri Lanka
Afghanistan
Somalia
Liberia
Russian Federation
Somaliland
South Sudan
Center for International Stabilization and Recovery
MSC 1028 or 4902
Harrisonburg, Virginia 22807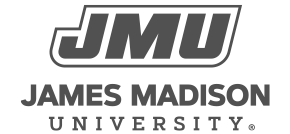 800 South Main Street
Harrisonburg, VA 22807
Contact Us