CAL: Diversity, Equity & Inclusion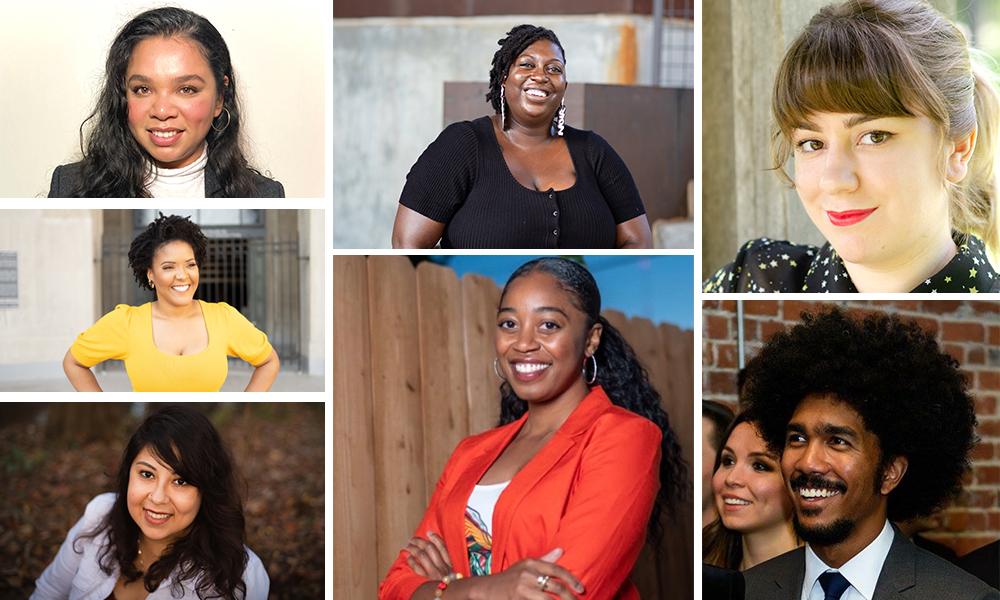 2021 Cohort Hire Completed
The first cohort hire in university history was completed in May 2021, as six departments hired outstanding tenure-track faculty, who will work as a cohort to expand university expertise in the areas of racial and social justice, minority cultures and critical race studies. Learn More
Assistant Dean for Diversity, Equity and Inclusion Appointed
Spanish lecturer Karina Kline-Gabel has been appointed the inaugural Assistant Dean for Diversity, Equity and Inclusion in the College of Arts and Letters. In this new role, Kline-Gabel forms close relationships with students, faculty, leadership and the community to establish, seek and consolidate best practices of inclusion.
Student Diversity Council Created
Created in 2020 by assistant dean Karina Kline-Gabel, the CAL Student Diversity Council is a group of students that each speak for underrepresented students communities on campus. The student council spent the Fall 2020 semester in discussions to develop recommendations for addressing issues of equity and inclusion. In Spring 2021, they presented these recommendations to Dean Robert D. Aguirre.
Opportunity Fund Scholarship Awarded
This fund, created by the College of Arts and Letters in 2019, aims to increase access and support historically under-represented students, first generation students and those from modest means.
In 2020, Gabriela Moreno, a rising freshman from Springfield, VA was named the first recipient.
Faculty Diversity Council
The CAL Diversity Council is guided by the university objective to provide equal employment and educational opportunities for all persons without regard to age, color, disability, gender identity, genetic information, national origin, parental status, political affiliation, race, religion, sex, sexual orientation or veteran status. Beginning in 2014, the main functions of the council are to advise the dean of the College of Arts and Letters on issues related to diversity, access, and inclusion; serve as a network of faculty and staff in CAL to exchange information on best practices and programs revolving around diversity, access and inclusion; support activities and programming that foster diversity, access and inclusion in CAL. Learn More