Heather Peckham Griscom, Ph.D.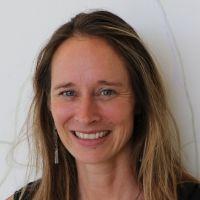 Betty Coe ('64) and Paul J. Cinquegrana Presidential Chair of Faculty Teaching Excellence and Research
Research Description
Our research questions are centered on restoration ecology within  Southern Appalachian  and dry tropical forest ecosystems.  Restoration of forests offers ~10% of the cost-effective solution to global climate change. Simultaneously, forest restoration is critical to reversing the species extinction crisis.   To this end, we study barriers to plant regeneration and changes in biomass and diversity in forest ecosystems.  Long-term regional and global studies allow us to identify and prioritize restoration strategies with emphasis on mitigating climate change through carbon sequestration.
Education
PhD in Tropical Forest Ecology, 2004, Yale University, 

School of Forestry and Environmental Studies

MFS in Forest Ecology, 2000, Yale University, 

School of Forestry and Environmental Studies

BA in Biology, 1997, Smith College
Select Publications
H. Griscom, 2020. The long-term effects of active management and landscape characteristics on carbon accumulation and diversity within a seasonal dry tropical ecosystem. Forest Ecology and Management. 473. https://doi.org/10.1016/j.foreco.2020.118296
Cook-Patton, S., C., Leavitt, S.M. Gibbs, D., Harris, N.L., Lister, K., Anderson-Teixeria, K.J. Briggs, R.D., Chazdon, R.,L., Ellis, P.W., Crowther, T.W., Griscom, H.P., Griscom, B.W. 2020. Mapping potential carbon capture from global natural forest regrowth. Nature. 585. 545–550. https://doi.org/10.1038/s41586-020-2686-x
Griscom, H.P, Ashton, M., 2011. Restoration of dry tropical forests in Central America: a review of pattern and process. Forest Ecology and Management. 261: 1564-1579