SCHEV: Assessment Reports
May 26, 2020
JMU's State Council of Higher Education for Virginia's Assessment Reports
General Education: The Human Community is an essential part of every undergraduate degree at James Madison University. One of the oldest learning outcomes based programs in the U.S., it is original in its focus on interconnected areas of study called clusters. Courses in each cluster have been designed by JMU faculty so that students can meet the specific learning outcomes of that area. The Center for Assessment and Research Studies (CARS) at James Madison University has partnered with General Education faculty in order to measure student learning in five  clusters. Together, we have gathered over 20 years of data using direct measures of student learning!
Information Literacy in the General Education Program at JMU
Competency in information literacy is associated with Cluster One: Skills for the 21st Century.  All students are competent in information literacy by the time they graduate from JMU and over 98% are competent by the end of their first-year. Take a few minutes to watch our video in order to learn more about information literacy at JMU. 
Scientific and Quantitative Reasoning in the General Education Program at JMU
We believe that Scientific and Quantitative Reasoning are essential characteristics of an enlightened and engaged citizen. Students at JMU show statistically significant increases in these skills after taking their general education courses. Our data also shows that such increases have occurred for more than 10 years of student cohorts! 
Center for Assessment & Research Studies
Lakeview Hall
MSC 6806
298 Port Republic Rd
Harrisonburg, Virginia 22807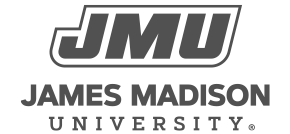 800 South Main Street
Harrisonburg, VA 22807
Contact Us