Interview with Dr. Dillon and Dr. Lending
Paulius Satkus is a first-year Master's-level student in the Quantitative Psychology Concentration of the Psychological Sciences Program. Paulius recently interviewed Dr. Diane Lending and Dr. Tom Dillon from the James Madison University Computer Information Systems (CIS) program in the College of Business. These professors were vital in implementing a learning improvement initiative for the CIS program beginning in the 2015-2016 school year. Their interview sheds light on a real example of learning improvement and its many benefits for faculty and students.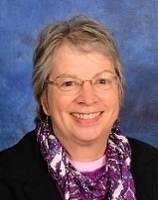 During the 2015-16 academic year, Diane and Tom identified a need to better develop CIS students' requirement elicitation skills. Requirement elicitation is the process of gathering information on what a client needs. CIS professionals then use this information to build computer systems that best meet those needs. The faculty felt that students in the CIS program were performing exceptionally well on the technical details of elicitation. However, requirement elicitation involves a large set of soft skills that the department felt students were lacking. The department also felt there were opportunities to improve the educational experiences around such skills. With support from other CIS faculty, Diane and Tom began to discuss how the educational experiences could be redesigned. It was at this time, that CIS began working with the Center for Assessment and Research Studies (CARS) and the Center for Faculty Innovation (CFI) on a learning improvement initiative.
Learning improvement is the process by which programs assess current levels of student learning, make logical and informed changes to educational experiences, and then reassess to provide evidence that the change resulted in an improvement (see JMU Learning Improvement for more information). The process of learning improvement was new territory for the CIS department. At the time, Diane wondered if a new approach was even possible for soft skills. This process was both resource and time intensive and required the help of CARS and CFI to be successful. The program developed a requirements elicitation rubric, assessed current student abilities, considered where changes could be made, remapped their curriculum, and created new assignments to help build students' skills. Rather than just teaching the content from a book, as they had been doing for several years, they began conducting mock interviews with students for practice and provided feedback. The results were astounding.
After experiencing the revised curriculum, students conducted mock interviews again and the results suggested they had improved by leaps and bounds. Those students who had fumbled through their initial interviews were performing as "fully adequate professionals". Diane noted that, "when we saw the video tapes after the first year of improvement, it was such a drastic step [of improvement] that anyone who was hesitant [before seeing the videos] had bought in."
Both Tom and Diane believe the learning improvement process brought necessary and effective change to the way CIS approaches professional skills. When asked how it was all possible, they admitted that they worked under near-perfect circumstances, beginning with cooperative faculty. "Learning improvement means that, to get those kids to learn more and better, we have to teach better," said Tom. Learning improvement involves countless hours of additional work and effort by instructors. In a world where academic assessment feels like "just a formality," it can be hard to justify these additional efforts. However, Tom and Diane believe the benefits of learning improvement are worth the time and energy spent.
 When Paulius asked how the CIS effort garnered faculty support and encouraged those who were hesitant, both Tom and Diane mentioned the importance of trust. Professors and faculty members already function under a certain level of scrutiny; course evaluations, accountability, and tenure are often at stake. Learning improvement asks professors to admit where they may be doing poorly or where they could improve. That is not always the most comfortable place to be when much of one's career relies on steady, positive performance. Considering this, Tom and Diane feel that it best to create a positive space for professors where they can be comfortable with failing. Diane emphasized the importance of blaming the incorrect process or experience, not the person teaching it. By separating the teacher from the blame, the teacher is more likely to accept the inadequacies and work to improve.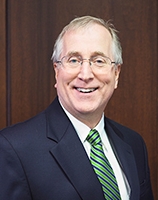 Tom expanded on Diane's answer by highlighting the need for faculty to have faith not only in being able to fail but in the assessment process itself. To some, assessment may feel unimportant, but it is vital for improving students' learning. A commitment to assessment is also a commitment to closing the loop of student learning. The beginning point (the program-level student learning objectives) must be met with actual changes in educational experiences to close this loop. To help convince others, Diane suggested that a change in how people view assessment can help. "Too many people view assessment as a hoop they must jump through, rather than a tool they can use," said Diane. This approach also boosts the motivation of students and faculty alike to improve upon their previous work.
Both Tom and Diane admit they are fortunate to have had help along the way. "It's hard to explain to the rest of the university community how lucky we were to have expertise," said Tom. This combination and blending of expertise from different areas of the university (i.e., assessment and improvement processes, educational and pedagogical techniques, and content-area knowledge) is what makes learning improvement work!
Learning improvement can involve long, resource-intensive processes that take up much of participants' time. It is hard work and requires a certain faith in assessment. However, as shown by JMU's CIS program, a willing faculty, belief in assessment, and a combination of pedagogic, content, and assessment experts make it possible. The continued work by Tom, Diane, and the CIS faculty and students show how learning improvement benefits both students and the faculty. It also helps paint a more detailed picture of what learning improvement can look like going forward!