Growing Assessment: Dr. S. Jeanne Horst's Influence at James Madison University
Dr. S. Jeanne Horst of the Center of Assessment and Research Studies (CARS) began working at James Madison University (JMU) in 2012 after years of performing data analyses for a mental health agency and teaching a collage of undergraduate psychology courses. Her impressive 11-page curriculum vita includes a variety of accolades and publications. In 2015, Horst received the Outstanding Contributions in Teaching Award from the JMU Psychology Graduate Student Council; most recently, first year doctoral student Heather Harris and Horst published "A Brief Guide to Decisions at Each Step of the Propensity Score Matching Process" in Practical Assessment, Research & Evaluation. The article is just one step towards mastering propensity score analysis of observational data—a professional goal for Horst and a statistical analysis that Harris is studying. As Harris stated,  "our research…can sometimes require mental jumping jacks, but [Horst is] always quick to learn difficult concepts and then discuss them with me. She's taught me a lot about independent learning and how to work through difficult problems…her tenacity is contagious."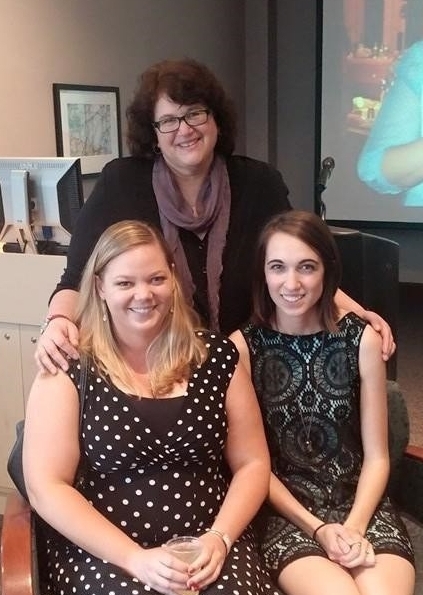 When forming assessment consulting relationships with student affairs and academic programs on campus, Horst recognizes the oftentimes-apprehensive intuitions surrounding assessment practices. According to Horst, many faculty and staff initially believe that they are the ones that she is evaluating; that somehow their worth and value are dependent on the success of assessment practices. It may come as a surprise to Horst's consultants that her work lies in improving student learning; in changing the way assessment data are used; in encouraging faculty to ask the right questions; in helping programs understand what students are gleaning from the curriculum. Indeed, Horst might not fit the stereotype of a higher education statistician and assessment practitioner. In fact, although she teaches inferential and multivariate statistics courses, she has an appreciation for all modes of inquiry. Her passion lies in taking creative strides to help faculty identify and understand what their students should be and are learning—and improving student learning. "Sometimes," Horst mentions, "assessment questions can be best answered with a qualitative approach" and "other situations are best served by mixed methods." As she summarized, "I don't think assessment is one-size-fits-all."
Working with a multitude of university constituents could easily become burdensome, but Horst thoroughly enjoys assisting faculty and staff in assessment cycles—and she does so with grace and ease. "I have the privilege of working with people all over the JMU campus," she brought up right away, "In doing so, I get to talk with them about what they want to see in their students." Horst later changed her language to "our students," a logical transition given the fact that she became a CARS employee in part because she is able to teach and mentor graduate students as well as help programs improve. Harris indicated that Horst "has a talent for meeting people (both clients and students) where they are and explaining difficult concepts simply" and also a unique "willingness to listen" that makes her in integral member of CARS.  
In consulting, teaching, and learning herself, Horst avidly supports a growth mindset. On her desk sat a copy of Carol Dweck's Mindset: The New Psychology of Success, which explains that success is sometimes dependent on how we approach challenges. One semester, Horst took up learning blues guitar in order to remind herself the importance of believing that a set of new skills can be learned through practice and patience. Currently, she audits a course to help one JMU academic program with a learning improvement initiative. "I'm realizing how much I don't know," Horst explained, "it's a blast."
When asked what advice she'd give students, Horst replied, "…within reason, take on a variety of opportunities that come your way. Take risks," and, "learn all that you can while you are here. You'll never be in such a rich environment." Being keenly aware of, and an advocate for, the student experience at JMU comes naturally for Horst; known at CARS as simply "Jeanne." "I cannot say enough good things about Jeanne. She is a wonderful person and I feel fortunate to have had the opportunity to work with her," Harris wrote for a faculty appreciation day in 2016, and later commented, "At first, Jeanne may seem like the most encouraging professor a student could ever have. However, after taking two classes with her, I have learned that it's not that simple. Jeanne has high expectations for students. She sets the bar high, then provides an exceptional amount of support and scaffolding." Another student mentioned "[Horst gets] me excited about things I have never heard of and [inspires] me to learn more and do more." While it's only been 4 short years since she has become a member of CARS, Horst's positive influences radiate throughout campus. Harris, who stated "over the past two and a half years, Jeanne has become the most significant influence on my professional life and my growth as an academic. Her mentoring style pushes me to grow…" is just one example of how Dr. Jeanne Horst contributes to the overall richness of James Madison University.
By Elizabeth R. H. Sanchez ('15M)