Assessment: Summer Internship Series
Summer Internship Series
Derek Sauder
Derek is a 3rd year student in the Assessment & Measurement Ph.D. program here at JMU. Derek has been a Graduate Assistant in The Center for Assessment & Research Studies for going on five years. After completing his undergraduate degree at Eastern Mennonite University, Derek came to JMU for his Master's and now his Ph.D.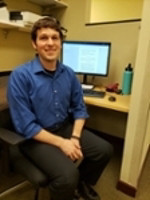 Many students in our doctoral program elect to complete internships external to JMU in the summers between their second and third years. This summer, Derek has been working at the American Board of Surgery in Philadelphia, PA.
Derek states that his favorite part of the internship so far has been working on various projects that have truly applied consequences to the way the Board of Surgery operates. "It's rewarding to see the work I'm doing actually result in changes for the better", Derek says. He also notes that as students, it can often feel like the research they are conducting only ends in a presentation or a publication; and that translating research into practice has been exciting to watch.
These internship experiences within the assessment & measurement industry are just one of the many ways our students become prepared to enter the workforce after graduation.
Thanks to the American Board of Surgery for providing internship opportunities; and thank you to Derek for allowing us to share his experiences on our website.
Nikole Gregg
On the picturesque coast of New England, 2nd year doctoral student Nikole Gregg is spending her summer at a different center for assessment. Interning at The Center for Assessment in Dover, New Hampshire, Nikole is working with the staff of The Center to help investigate state accountability systems under the Every Student Succeeds Act (ESSA).  Specifically, she is looking at the impact of different state approaches of school identification and its relation to equity, which is defined as the reduction in student achievement gap between student subgroups. School identification processes under ESSA require each state to identify the most under-performing schools, schools that have consistently under-performing subgroups (e.g. economically disadvantaged students), and schools where a subgroup is performing on its own in the bottom 5% of schools within the state.
Nikole's project in particular focuses on investigating how different business rules for school identification and properties of student indicators (e.g. achievement, growth, and success) influence rates of school identification across different states. Furthermore, she is looking at the accuracy and consistency of identifications across states, as well as the implications of identification criteria in future years. For example, she will attempt to answer the question 'do specific states have identification criteria that lead to a high percentage of identified schools?' and 'how are these states attempting to meet the high capacity of need?'
As a part of this internship, Nikole recently presented at the State Collaborative of Assessment Student Standards (SCASS) Accountability Systems and Reporting (ASR) meeting in Orlando, FL. This meeting follows the National Conference on Student Assessment (NCSA). Both the SCASS and NCSA are put on by the Council of Chief State School Officers (CCSSO). At these conferences, Nikole and her internship mentor, Dr. Brian Gong, presented two sessions titled "Examining School Identification Under ESSA: Description, Analysis, Rationales, and Next Steps" and "State Reporting of ESSA School Identification: Some results, reporting, interpretations." Their presentations were well received and received great feedback.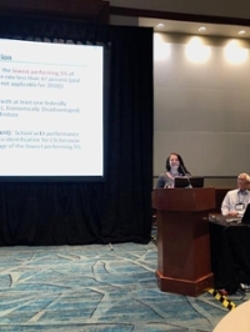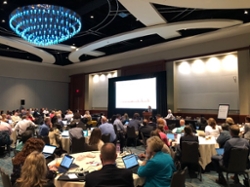 Nikole will continue working at The Center through the end of the summer, and will travel to Santiago, Chile to present at the international meeting of the Psychometric Society. 
The Center for Assessment integrates policy, assessment, and measurement practice in order to contribute to the K-12 state education systems. The Center staff are consultants that are active on various Technical Advisory Committees (TACs), and have contracts with 30 other states to help them meet their needs in relation to accountability, assessment, and measurement practices in education. You can learn more about this organization by visiting their website here:  https://www.nciea.org/