Shenandoah Valley Airport offers direct flights to Charlotte and beyond.
Shenandoah Valley Airport has daily flights to Charlotte Douglas International Airport (CLT) with seamless connections to American Airlines' global network.
---
Daily Shuttle to Washington, D.C.
The Virginia Breeze runs buses from Southwest Virginia to Washington, D.C., with two stops daily at JMU.
---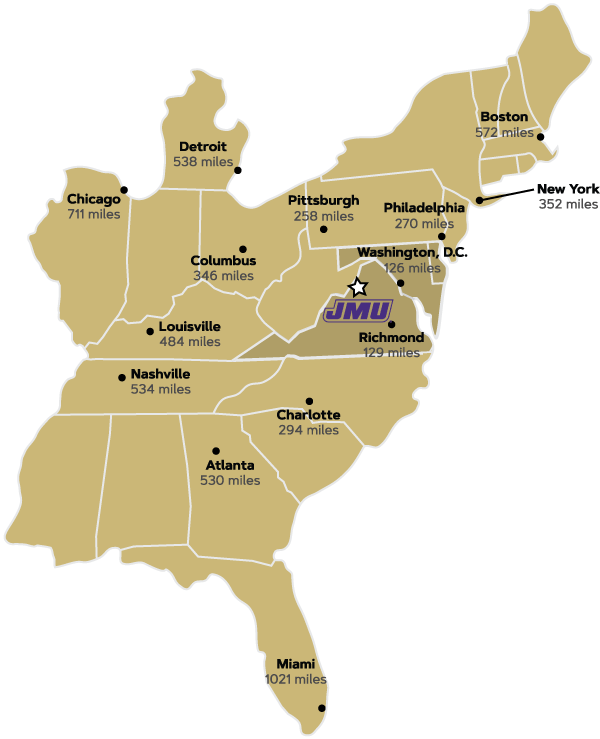 Local and Regional Transit Options
There are several local and regional transit options available for traveling to and from JMU, including Amtrak, Coach Buses, and Taxi/Airport Shuttle services.
---
Ride Share Services
Uber and Lyft services are available across the Harrisonburg and Charlottesville area.
Visitor Parking on Campus
Admissions visitors who have a scheduled visit should follow parking directions and information provided in their visit confirmation email, as parking locations can vary from day to day. Visitors may sign up for an Admissions visit or may obtain a parking pass at the Holland Yates Hall welcome desk at 100 E. Grace St. Handicap accessible parking is available in front of Holland Yates Hall.
Visitors to campus for any other reason may obtain a pass from Parking Services.