January 4, 2022
Mission Statement
The Division of Academic Affairs is a community of scholars engaging students in the collaborative construction and application of knowledge through intellectual pursuits in teaching, learning, research, inquiry, creative activity and service.
Goals of the Academic Community
We are committed to providing students with opportunities to master skills and competencies that will enable them to succeed in the rapidly changing world of work. Further, we endeavor to produce graduates who are aware of the effects of technological, social, political and economic forces that shape the world in which we live, and who are prepared to work for the betterment of their community, regardless of their chosen field.
We have an extensive array of relationships with local, state, federal and international groups. These relationships foster various outreach activities that are sponsored by the university and provide exceptional off-campus field experiences for our students and faculty. We are committed to a global experience for our students both culturally and economically. As such, exposure to cultures and value systems throughout the world is a core aspect of our curriculum.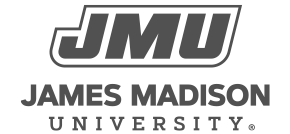 800 South Main Street
Harrisonburg, VA 22807
Contact Us