August 21, 2020
What is a Faculty Ombudsperson?
The Ombudsperson is an independent and neutral third party on campus for faculty members with questions, disputes or other concerns.
What does a Faculty Ombudsperson do?
The Ombudsperson serves as a confidential consultant and referral agent, using an informal process to assist faculty members in a variety of work-related concerns. He/she does not serve as an advocate, but considers all questions and concerns objectively and impartially.
When should I contact the Faculty Ombudsperson?
You can talk with the Ombudsperson at any time with questions or concerns; however, consulting with the Ombudsperson is not a substitute for participation in formal procedures.
How do I contact the Faculty Ombudsperson?
You can reach Dr. Charles Blake at blakech@jmu.edu. If the telephone is your preferred method of contact, please send a short e-mail message requesting a consultation and providing a phone number at which you can be reached.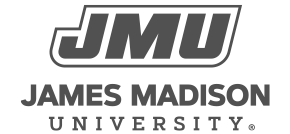 800 South Main Street
Harrisonburg, VA 22807
Contact Us