The Center for Wind Energy is entirely grant funded. 
14533 – Wind Energy Foundation Account
Donations made through this JMU foundation account supports the Center for Wind Energy (CWE) at James Madison University. For the past twelve years, CWE has focused on research, education, and outreach to advance wind energy deployment by providing wind-related services to local governments, state agencies, landowners, non-governmental organizations, businesses, and academic and educational communities. These services include wind resource assessments, economic modeling, education & outreach, energy policy analysis, assessment of technical specifications, and Geographic Information Systems (GIS) analysis, all to support the strategic deployment of wind power throughout the Commonwealth. With the assistance of undergraduate and graduate students, we focus on research projects with national, regional, and local implications. Students have the opportunity to interact with many agents within the wind industry, and many of our CWE interns have gone on to jobs in the renewable energy industry.
Center for Wind Energy at JMU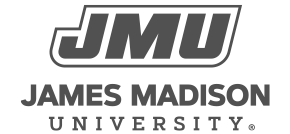 800 South Main Street
Harrisonburg, VA 22807
Contact Us