Collegiate Wind Competition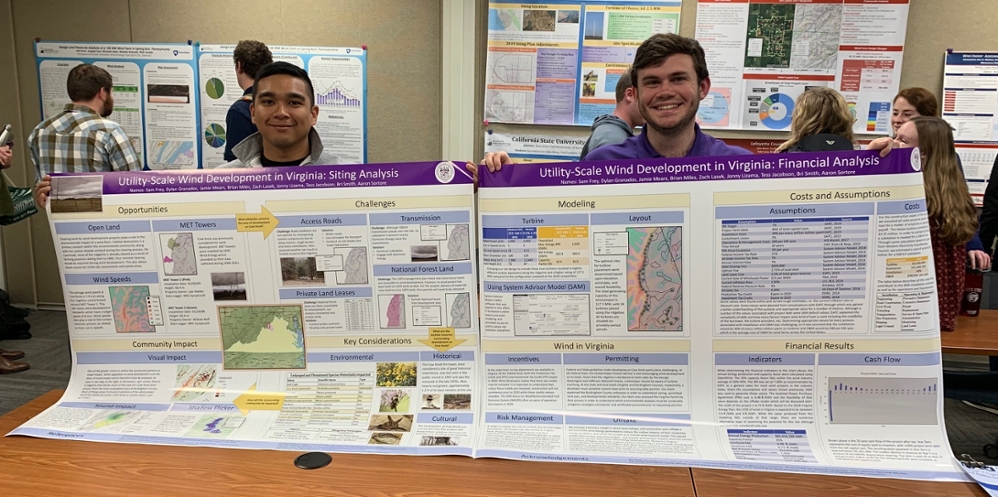 The U.S. Department of Energy's Collegiate Wind Competition (CWC) challenges undergraduate students to design a wind turbine based on market research, develop a business plan to market the product, build and test the turbine against set requirements, and demonstrate knowledge of siting constraints and location challenges for product installation. The objective of the Collegiate Wind Competition is to prepare students from multiple disciplines to enter the wind energy workforce. Dr. Miles and Dr. Holland have taken Engineering, Integrated Science and Technology (ISAT), and Business majors to the interdisciplinary event in past years.
JMU competition team member selection will begin early in the 2019 fall semester, and student teams will work through the fall and spring semesters to prepare for the event. The competition will take place during the annual American Wind Energy Association (AWEA) WINDPOWER Conference and Exhibition. Contact Dr. Miles to learn more.